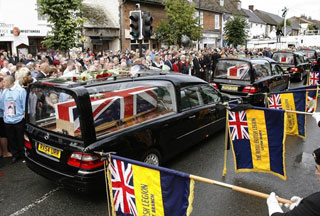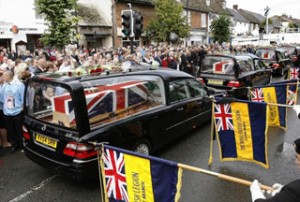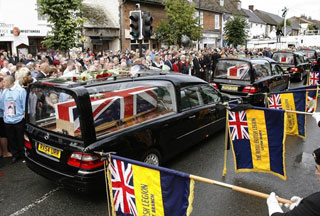 Two British soldiers are killed in an explosion in southern Afghanistan, bringing to 210 the total number of UK troop fatalities since the operations began in 2001.
The Ministry of Defense said Monday that the two soldiers, from the Black Watch, Third Battalion of the Royal Regiment of Scotland, were killed while on foot patrol north of Lashkar Gah District in Helmand Province.
The news comes a few hours after two more US soldiers were killed in the war-torn country.
The latest deaths came as the top US commander in Afghanistan, General Stanley McChrystal called for a change in strategy if any success was to be realized for the operation in Afghanistan.
Britain has about 9,000 troops in Afghanistan, with most of them deployed in Helmand.