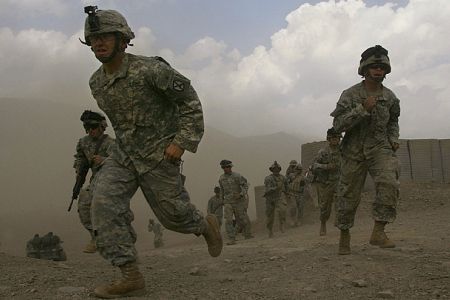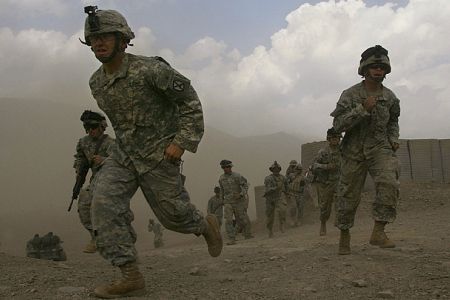 Two US-led soldiers have lost their lives in the volatile southern regions of Afghanistan as foreign forces experience their deadliest days in the country.
NATO issued a statement on Saturday, announcing that the soldiers were killed as a result of an improvised explosive device attack.
The US-led military alliance, however, did not disclose the nationality of the soldier and the exact location of the incident.
The latest deaths bring to 419 the number of US-led foreign troops killed in the war-torn country in 2010 alone.
US military officials have said IED attacks could increase further as foreign forces plan to carry out more operations in the heartland of the Taliban.
Official reports from the US and NATO member countries claim around 2,000 troops have died in Afghanistan over the course of the past nine years.
However, Afghanistan's official state news agency Baakhtar said in a recent report that the US-led war has claimed the lives of almost 4,500 foreign soldiers.
So far, 2010 has been the deadliest year for foreign forces present in Afghanistan.
Elsewhere in the country, Afghan parliamentary candidate Najibullah Gulistani's beheaded body was found in eastern province of Ghazni. He was abducted 18 days ago in the volatile region.
"He was dumped in an area near his home in Qara Bagh district," said provincial police chief Khyalbaz Sherzai on Saturday.