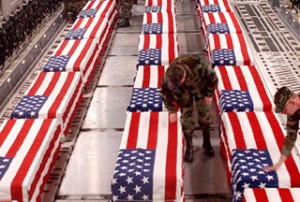 Two US service members have been killed in southern Afghanistan, bringing the total number of Americans killed in the country this year to at least 22.
An improvised explosive device killed the soldiers on Saturday, according to NATO's International Security Assistance Force.
The military alliance did not disclose further details about the incident.
US military deaths in Afghanistan doubled in 2009, compared with the previous year. The majority of foreign troop deaths are caused by improvised roadside bombs.
In a separate attack on Saturday, a bomb explosion killed at least four Afghan soldiers in the Wardak province in eastern Afghanistan.