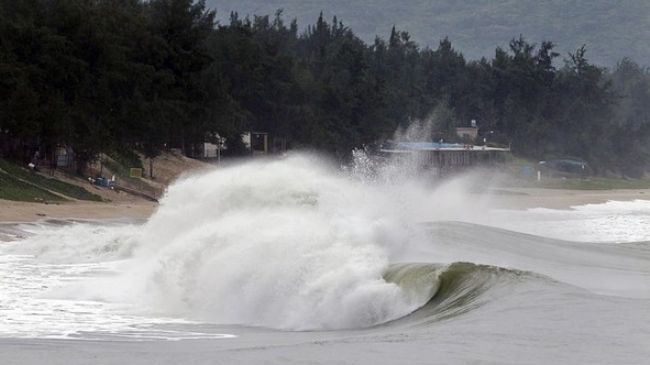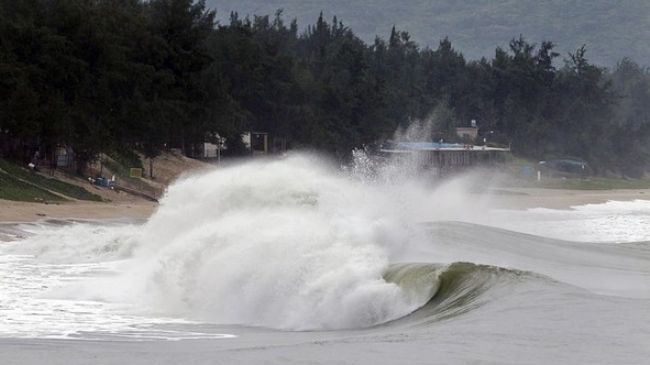 Typhoon Fitow is forecast to hit three East Asian countries namely Japan, Taiwan, and China with threats of torrential rains and powerful winds, officials say.
On Saturday, Japan's meteorological agency said that at 10:00 am (0100 GMT), Typhoon Fitow was moving slowly northwest, about 200 kilometers south of Naha, the capital of Okinawa Prefecture, warning of strong winds and tornados.
Japan Airlines, All Nippon Airways and Peach Aviation cancelled all of the flights to and from Naha because of the typhoon.
In addition, in Taiwan, the Central Weather Bureau issued a warning, saying, "Fitow is maintaining its strength and will bring heavy rains to northern and northeastern Taiwan, especially Taipei and New Taipei cities. Its impact is expected to be at the strongest on Sunday morning."
The typhoon has also made Hong Kong's Dragonair cancel its Okinawa flights.
China's National Meteorological Centre has also issued a warning over the typhoon, saying the storm would hit the provinces of Zhejiang and Fujian on Sunday.
In September, more than two dozen people died in the world's 'most powerful' storm known as Usagi in southern China's Guangdong province.
Usagi, which means rabbit in Japanese, brought down trees, caused damage to roads and cut off electricity to about 170,000 households in coastal Fujian.
Usagi also killed two people in the Philippines and unleashed landslides and power outages across southern Taiwan.
The typhoon also forced some 3,400 people in southern Taiwan to leave their homes.
In August, over 80 people were killed and more than one hundred went missing after China's northeast region was hit by the worst flooding in decades. The floods were estimated to have caused over 1.6 billion dollars in damage.