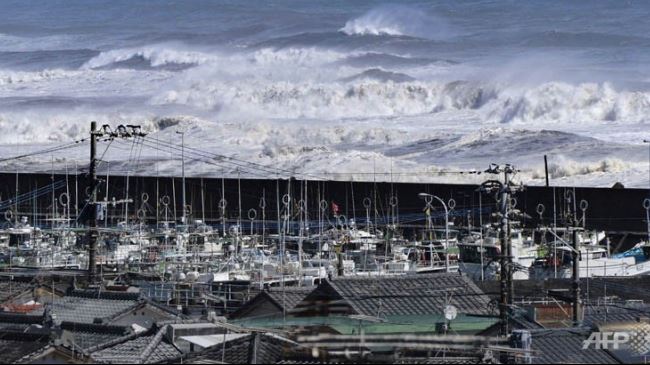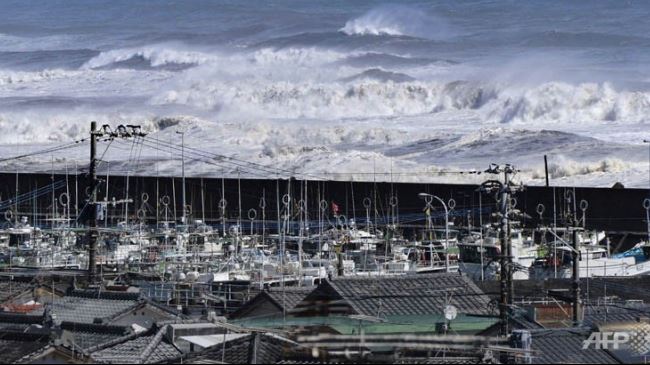 A strong typhoon has pounded Japan before moving toward the Pacific Ocean, leaving two people dead and one missing.
According to local media reports on Tuesday, a 90-year-old man lost his life after apparently toppling into a farm ditch in Tottori Prefecture late Monday.
Another man was found dead after driving his car into a flood control basin in Ehime Prefecture.
A Chinese man has also gone missing in Shizuoka, central Japan, since he was swept away with high waves caused by the typhoon over the weekend.
The storm also wounded over 90 people as it triggered heavy rains and powerful winds in many parts of the country.
Hundreds of people have been urged to leave their homes in northeastern Japan, and airlines cancelled about 80 flights scheduled for Tuesday amid a warning by Japan's Meteorological Agency of strong winds, mudslides and swollen rivers.
The agency further said that as of 8 a.m. (2300 GMT), the 19th typhoon of the season was off the coast of Iwate Prefecture, northern Japan, heading northeast at 75 kilometers per hour.
The typhoon came a few days after another strong tropical cyclone battered Japan, leaving 11 people dead or missing.
The latest storm has suspended the search for the bodies of at least seven hikers who are believed to remain on the still-smoldering Mount Ontake, where 56 bodies have already been recovered following a volcanic eruption.