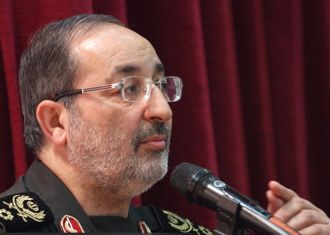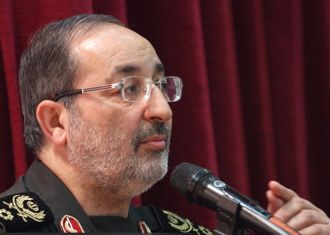 Islamic Revolution Guards Corps Brigadier General Massoud Jazayeri has said that the United States and its allies are not able to change the political system in Syria.
"The enemy is not able to change the political system in Syria, and the people of this country and the friends (of Syria) will not allow (the implementation of) such a plan," Jazayeri said on Tuesday.
"A large bloc of the elements of the Great Satan and the subservient countries which are under the control of the United States and the global Zionism launched a full-scale war against the Syrian government and people," he said, adding, "(But) the plot of the United States, Europe, the reactionary Arabs, and other allies of this evil bloc faced a heavy and historic defeat through the strong presence of the Syrian people, government, and armed forces (on the scene), in a way that they currently are not able to do anything except carry out terrorist actions and bombing and mount a propagandistic media campaign."
"None of the friends of Syria and the resistance front have entered the scene yet, and if it happens, severe blows will be dealt to the enemy's front," he added.