Syria
U.S, Israel axis car bomb attack hits Syrian capital, kills several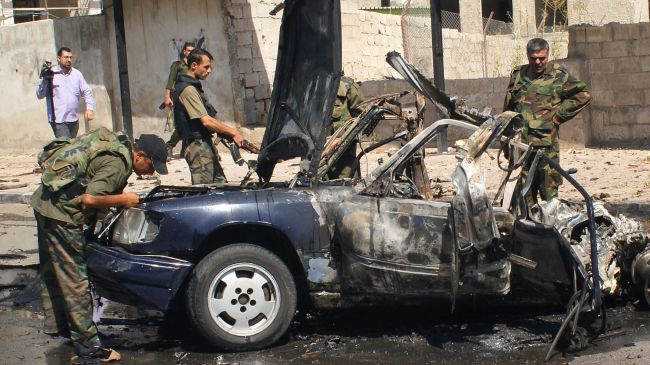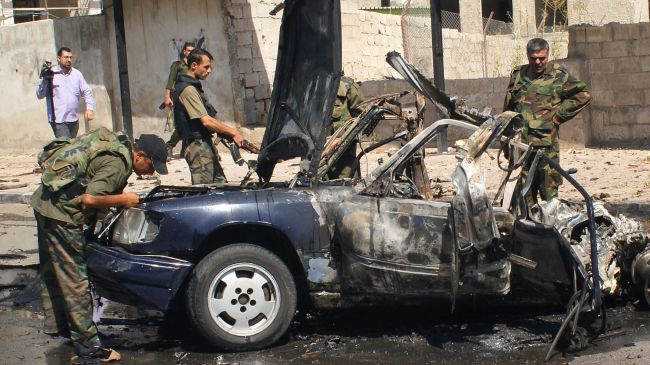 Several people have been killed and injured after a car bomb was detonated in a suburb of the Syrian capital city of Damascus, state TV reports.
The explosion carried out by foreign- backed terrorists targeted a funeral on Damascus outskirts on Tuesday.
Meanwhile, Syrian security forces have clashed with insurgents in several crisis-hit cities, including Aleppo, Homs and Hama. At least 11 armed men were also arrested during security operations in the restive city of al-Qamishli in the country's northeast.
Syria has been experiencing unrest since March 2011.
Damascus says outlaws, saboteurs, and armed terrorists are the driving factor behind the unrest and deadly violence while the opposition accuses the security forces of being behind the killings.
Damascus also says the insurgents are supported by Turkey, Saudi Arabia, and Qatar as well as several Western countries.
Syrian President Bashar al-Assad said on August 1 that the country is engaged in a "crucial and heroic" battle that will determine the destiny of the nation.