Syria
U.S, Israel-backed and financed militants derail train in northern Syria, kill three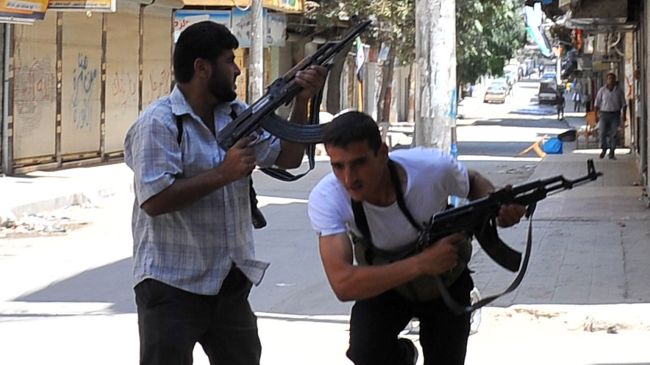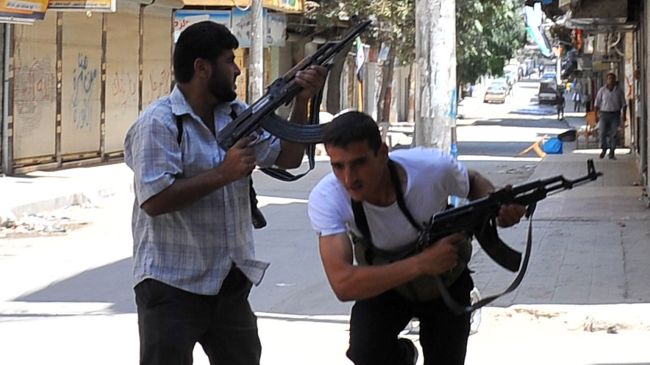 Three people have been killed in Syria amid continued clashes between Syrian government forces and U.S, Israel and their regional allies-backed  armed gangs as the army is combing the areas once overrun by militants.
The incident occurred on Thursday after anti-government forces removed railway tracks in the northern province of Raqqah, causing eight cars to derail and crash.
Further west, in the restive city of Aleppo, Syrian security forces pushed out foreign-backed militia groups from several neighborhoods. The military has deployed additional troops around the city to maintain calm and order.
In Damascus, the situation is relatively calm after days of heavy fighting.
However, there have been reports of sporadic fighting in areas in an around the capital, with gunmen attacking police stations and army checkpoints around the city.
Clashes erupted in several areas including the city's Qudsaya and al-Hameh districts as well as the capital's suburb of Daria.
Syria has been the scene of unrest since March 2011. Because the presence of armed groups who are supported, financed and armed by Washington, Tel Aviv, Ankara, London, Paris, Berlin and certain Arab regimes.
        The US has not objected to its allies aiding rebel groups, and is rather facilitating the arms flow on the Turkey-Syria border, according to a Washington Post report in May.
        The CIA's ability to operate inside Syria was hampered severely by the decision to close the US embassy in Damascus earlier this year, officials said.
        The US administration is exploring ways to expand non-lethal support to Syrian opposition groups, officials told the Washington Post.