Syria
U.S, Israel-backed terrorists kill civilians in Damascus countryside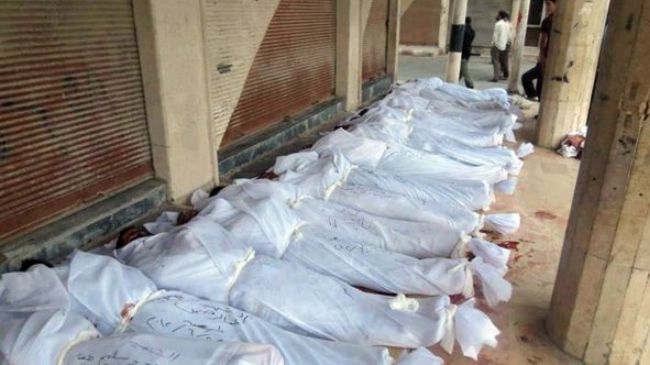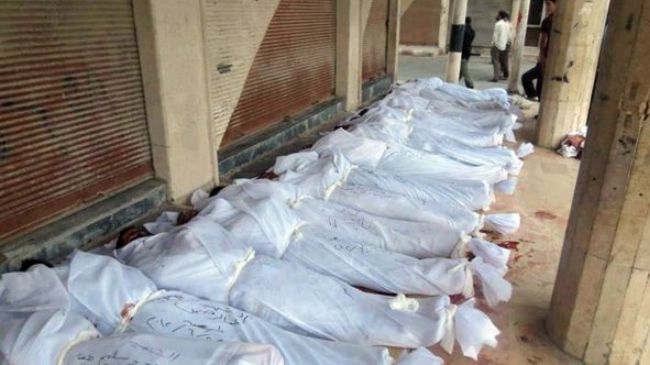 Armed groups fighting against the Syrian government have a number of civilians, including women, in the Damascus countryside of Zamalka.
According to Syria's official news agency SANA, the terrorist then gathered the bodies of the victims and put them in Sheikh Askar mosque.
It was not immediately clear that how many people were killed in the attack. Some reports say as many as 20 civilians were killed.
SANA also said that the foreign-backed insurgents murdered the citizens under the eyes of inhabitants and that they had planned to blow up the mosque and then blame the attack on government forces.
Earlier on Wednesday, armed groups attacked a military checkpoint in Zamalka and killed a number of Syrian troops.
There are also reports of clashes between government forces and armed groups in several other Damascus suburbs, including Jubar, Misraba and Ein Tarma.
Meanwhile, Syrian President Bashar al-Assad has said that the government needs more time to "win the battle" against foreign-backed insurgents.
"It definitely needs time to bring it to a decisive end. But I can sum it up in one sentence: we're heading forward. The situation on the ground is better now, but the conclusion is not there yet. That needs some time," Assad told al-Dunia TV.
He also dismissed as "unrealistic" the idea of creating humanitarian buffer zones within Syria.