Syria
U.S, West-backed Terrorists Killed 16 People in Syria's Hama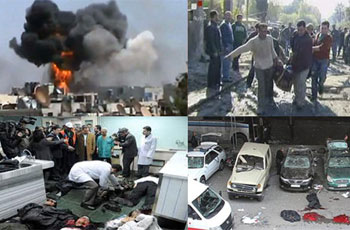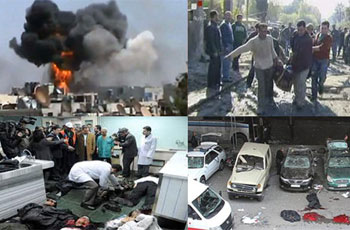 At least 16 people were killed and 12 others wounded on Wednesday in the blast of an explosive device in Syria's central province of Hama, state-run SANA news agency reported.
The blast ripped through the Mesha'a al-Tayyar neighborhood, shattering a building and damaging others in the area, SANA said, adding that the explosive device went off while "terrorists" were preparing it at a house.
Children and women were among those killed, said SANA.
Quoting an official source, SANA said that civil defense forces are still carrying out rescue operations in that area.
In another incident, a booby-trapped car was detonated on Wednesday in the eastern province of Deir al-Zour, killing two people, the pro-government al-Ekhbaria TV reported.
Also on Wednesday, a lieutenant colonel was shot dead while heading to his post in a suburb of the southern province of Daraa, as the authorities found a body of another officer dumped also in Daraa countryside.
Moreover, a suicide bomber blew up his booby-trapped car Wednesday at one of law-enforcement checkpoints in the northern province of Idlib, killing one agent and wounding two others.
The Syrian government reported a surge in murder and kidnapping by armed groups in Syria since the arrival of the UN observers, who arrived in Syria 10 days ago to monitor the cease-fire brokered by international envoy to Syria, Kofi Annan.
Syria's Deputy Minister of Foreign Affairs and Emigrants Faisal Mekdad has recently said that armed terrorist groups and countries that supporting them did not commit to the plan of UN envoy, stressing that the national dialogue is the only way out of the crisis.