Human Rights
U.S, Western- backed Armed Groups Violate Ceasefire in Syria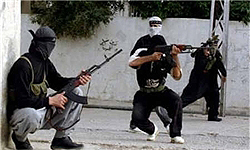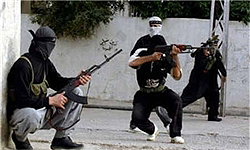 U.S, Western- backed and financed armed terrorist groups in Syria once again violated the ceasefire brokered by UN-Arab League Envoy on Syria Kofi Annan after they attacked a health center in the country's Western city of Latakia.
U.S, Western- backed and financed armed groups have attacked the center located in Qneinas district. No casualties were reported in the attack on the center.
The attack came after armed groups launched rocket attacks on al-Zahra neighborhood in the restive city of Homs, killing at least one civilian and injuring a dozen more.
Also on Saturday, Syrian media reported that an armed terrorist group in Idlib kidnapped a candidate in the upcoming parliamentary elections.
The gunmen stormed candidate Mohammad Ismael al-Ahmad house in al-Tah town and shot him before taking him to an unknown location, SANA reported.
An army colonel was also kidnapped by armed men while he was driving to his post in the central province of Hama.
Last Tuesday Syria's foreign minister, speaking in Moscow, said Damascus wanted guarantees from Annan that armed groups attacking its troops would commit to a ceasefire.
Walid al-Mualem said Damascus has already withdrawn its troops from several Syrian cities.
"We have already withdrawn forces and army units from several Syrian provinces," Mualem stated.
The top Syrian diplomat reiterated that the United Nations ceasefire plan for the country must start simultaneously with the deployment of the international observers to the volatile state.
Syria has been experiencing unrest since March 2011 with organized attacks by well-armed gangs against Syrian police forces and border guards being reported across the country.
Hundreds of people, including members of the security forces, have been killed, when some protest rallies turned into armed clashes.
The government blames outlaws, saboteurs, and armed terrorist groups for the deaths, stressing that the unrest is being orchestrated from abroad.
In October, calm was eventually restored in the Arab state after President Assad started a reform initiative in the country, but Slaughterer Israel, the US and its Arab allies are seeking hard to bring the country into chaos through any possible means. Tel Aviv, Washington and some Arab capitals have been staging various plots in the hope of stirring unrests in Syria once again.