Middle East
UAE hired US hit squad for Israel-style assassinations in Yemen: Report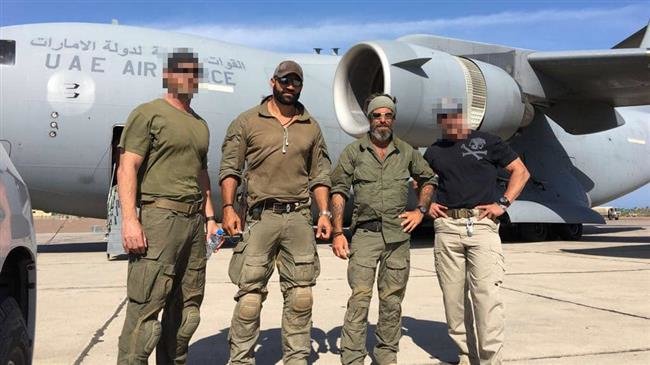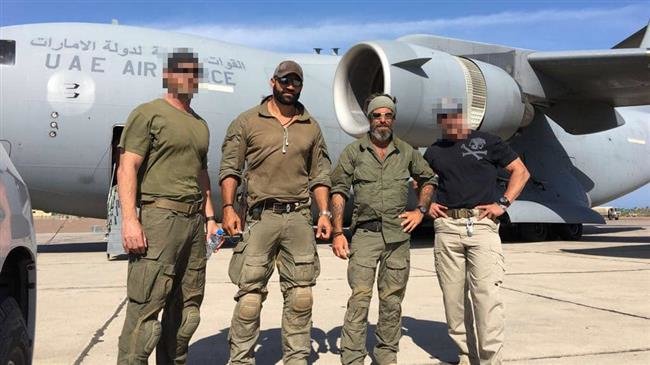 A report reveals the United Arab Emirates (UAE) hired a US security contractor to start an Israeli-style targeted killing program in Yemen in 2015 against figures undesired by Abu Dhabi.
US media outlet BuzzFeed carried the report on Tuesday, identifying the US company as Delaware-headquartered Spear Operations Group.
"There was a targeted assassination program in Yemen," said Abraham Golan, the Hungarian-Israeli founder of the group.
"I was running it. We did it. It was sanctioned by the UAE within the coalition," he added, referring to a Saudi Arabian-led coalition, which has been attacking Yemen since March 2015.
The UAE named the group's first target as Anssaf Ali Mayo, a local leader of al-Islah, a political party branded by the emirates as a "terrorist group."
"It was the first attack," an al-Islah spokesperson told BuzzFeed, recalling the date it got underway as December 29, 2015.
Footage recorded by surveillance aircraft have shown the moment of the attack, which saw the squad attaching an explosive device to the door of the party's headquarters in the Yemeni port city of Aden.
It shows the mercenaries running into UAE military vehicles, which had been escorting them, to flee. The bomb goes off and then another one, "booby trapped" to their SUV "to disguise the source of the first explosion," is set off as the vehicles are seen speeding out of the area.
The attack, though, failed to kill the politician, who had left the building 10 minutes before, said a party official, who added that no one had died in the assault.
"The bombing was the first salvo in a string of unsolved assassinations that killed more than two dozen of the group's leaders," BuzzFeed said.
"As 2016 progressed, those watching the deteriorating situation in Yemen began to notice that members of al-Islah, and other clerics in Aden, were dropping dead at an alarming pace," the outlet reported.
The United Arab Emirates has reportedly set up assassination squads in Yemen to target leaders of Houthi Ansarullah and al-Islah movements.
"There have been 25 to 30 assassinations," said Gregory Johnsen, a former United Nations Yemen war investigator.
Golan said he modeled his operations on Israel's targeted killing program, which has been underway since 1948.
"He argues there are some terrorist enemies so dangerous and implacable — and so difficult to arrest — that assassination is the best solution," the outlet cited him as saying.
The UAE has been Saudi Arabia's main ally in the military campaign against Yemen.
More than 15,000 have died in the invasion, which seeks to restore Yemen's former Saudi-allied officials.
The Arab world's already most impoverished nation could become the scene of the world's worst famine in 100 years.