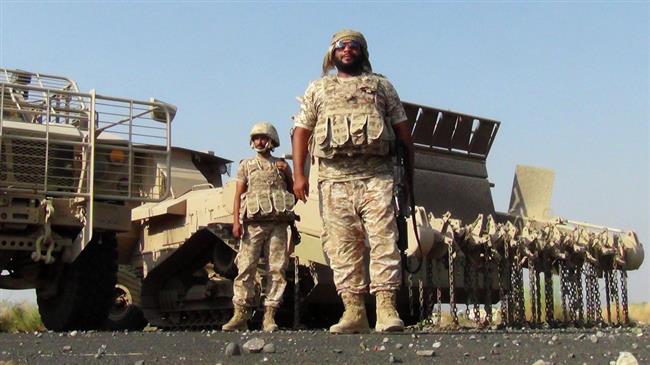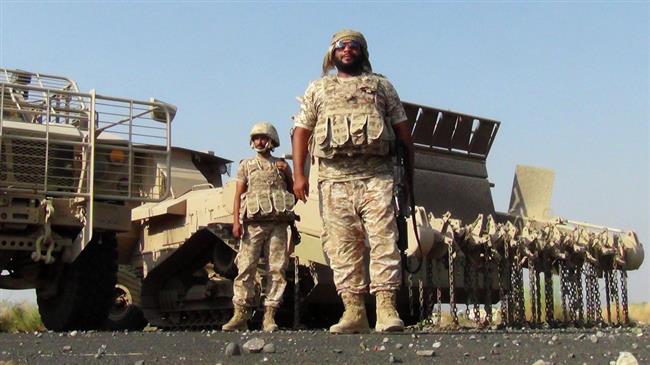 A captured commander of Saudi-sponsored militiamen loyal to resigned Yemeni president Abd Rabbuh Mansur Hadi says the United Arab Emirates (UAE) has hatched plots aimed at the assassination of the high-profile figures of Houthi Ansarullah and the Yemeni Congregation for Reform, frequently called al-Islah, in a bid to advance its policies in the Arab country.
Ali al-Azani, in confessions broadcast on Yemen's Arabic-language al-Masirah television network, said the UAE has set up numerous terror cells in conflict-plagued Yemen, which are led by a militant called Ammar Afash.
Azani went on to say all activities of the outfits are being organized at the al-Safwah Hotel in the western Yemeni coastal city of Hudaydah, located 150 kilometers southwest of the capital Sana'a.
"I was initially on a committee run by Anwar al-Amiri in the southern city of Aden, and then forged an alliance with top-brass militants, including Ayman Hajar and Adnan al-Zuqri, in Hudaydah," he pointed out.
Azani further noted that Zuqri was the head of assassination squads in Sana'a and the southwestern province of Ta'izz.
"He has recruited a large number of people and tasked them with gunning down leaders of al-Islah and Ansarullah movements. All these would-be assassins have to obey commands being issued by Afash," the captured militia commander disclosed.
The Associated Press reported last week that Emirati officers have tortured and sexually hundreds of detainees at their detention centers in Yemen.
The report highlighted that the inmates, who are held without charges, have been sodomized, raped, probed and stripped down in at least five prisons.
In one case, detainees suffered sexual abuse at Beir Ahmed prison in Aden on March 10, when fifteen Emirati officers ordered prisoners to undress and lie down for cavity checks, claiming they were looking for contraband cell phones.
A report reveals hundreds of detainees have suffered torture and sexually abuse by the Emirati officers at the jails Abu Dhabi runs in war-torn Yemen.
Those prisoners who resisted were beaten until they bled, and threatened with barking dogs.
"They tortured me without even accusing me of anything. Sometimes I wish they would give me a charge so I can confess and end this pain," said a prisoner, who was detained last year and has been in three different jails.

"The worst thing about it is that I wish for death every day and I can't find it," he said.
The UAE is Saudi Arabia's key partner in its deadly war against Yemen.
The Yemeni Ministry of Human Rights announced in a statement on March 25 that the Saudi-led war had left 600,000 civilians dead and injured since March 2015.
The United Nations says a record 22.2 million Yemenis are in need of food aid, including 8.4 million threatened by severe hunger.
A high-ranking UN aid official recently warned against the "catastrophic" living conditions in Yemen, stating that there was a growing risk of famine and cholera there.
"People's lives have continued unraveling. Conflict has escalated since November, driving an estimated 100,000 people from their homes," John Ging, UN director of aid operations, told the UN Security Council on February 27.