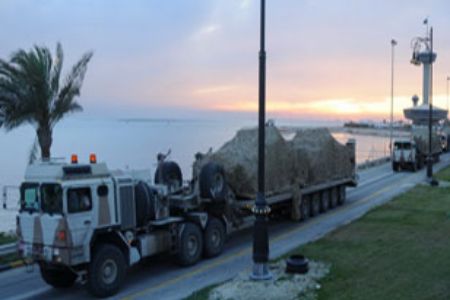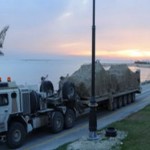 Troops of the United Arab Emirates have arrived in Bahrain to join the Saudi Arabian troops which have been there since earlier this week.
On Friday, Bahrain TV showed footage of a convoy of troops from the UAE arriving in the capital Manama.
Earlier, Bahraini Foreign Minister Sheikh Khaled bin Ahmed al-Khalifa announced that three or four Persian Gulf countries would be sending troops to help quell the anti-government demonstrations that have rocked the country.
He said that the foreign forces would remain for as long as it took to bring calm after demonstrations by anti-government protesters.
But on Thursday, Kuwait announced that it would not send troops to Bahrain and instead may try to mediate between the Bahraini government and the anti-government protesters.
Demonstrators have been demanding the ouster of the 230-year-old Brutal-led monarchy as well as constitutional reforms since February 14.
At least 12 people have been killed and about 1,000 injured during the anti-government protests in the tiny Persian Gulf kingdom, where the United States Fifth Fleet is based.
The Office of the UN High Commissioner for Human Rights, Human Rights Watch, Amnesty International, and other human rights organizations have strongly condemned the military intervention and have called the action illegal.