Africa
Uganda ambassador: Huge potentials exist for promotion of sport tourism in Iran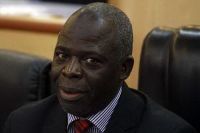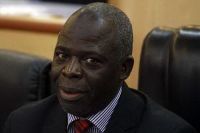 Ugandan Ambassador to Iran Mohammad Ahmad Kissule said on Thursday that there exit huge potentials to broaden sport tourism in Iran and to attain this goal more attention should be paid to this field.
He made the remarks in the first international symposium on investment opportunities and challenges in sport tourism in Iran at Khurasgan University in Qom province.
In Iran investments are mostly made in domestic tourism, he said according to IRNA.
Iran is a big country with huge and untapped economic opportunities which are quite suitable for tourism, he said.
Iran's foreign ministry is now doing its best to promote tourism industry through interaction with other countries, he said.
Ugandan Ambassador to Iran Mohammad Ahmad Kissule said that tourism has direct link with other social sectors such as health, medical treatment, transpiration and security.
Ugandan embassy in Tehran plans to help remove existing barriers through close cooperation with Iran's foreign ministry, he said.
The first international symposium on Investment Opportunities and Challenges in Sport Tourism was held at Khurasgan branch of Azad University.
The symposium aims to identify capabilities, resources, suitable regions for investments, strategy to absorb domestic and foreign capitals, provide employment opportunities, enhance knowledge, and encourage private sector, associations and non-governmental organizations to play a more active role in this regard.