Africa
Uganda to send police units to Somalia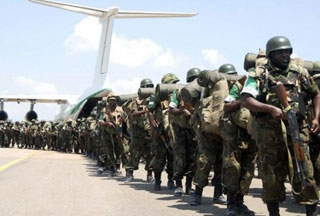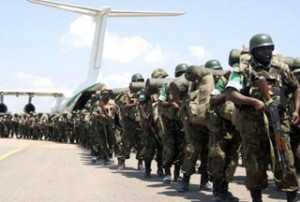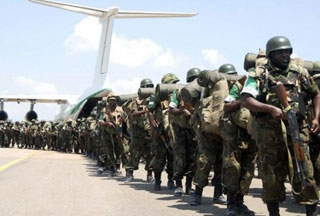 Uganda has announced that it will send some 300 police officers to Somalia, as part of a UN-backed peacekeeping mission to stabilize the war-torn nation.
Major General Kale Kayihura, Uganda's Inspector General of Police said on Tuesday that the deployment would begin in December, adding that it would be independent of other UN operations in Somalia.
Kayihura said that some Ugandan police units are also to be deployed in the troubled western Sudanese region of Darfur.
Uganda, which is one of only two African Union countries sending troops to Somalia, currently has some 2050 soldiers in the war-wracked country.
The 5,100-strong AU Mission in Somalia (AMISOM), which began its operations in March 2007, is made up of soldiers from Burundi and Uganda and is mandated to guard strategic sites in the volatile Somali capital, Mogadishu.
The mission also provides backup to government forces fighting a violent insurgency.
Mogadishu has witnessed fierce fighting and attacks on a daily basis since May, when rebel forces launched a major offensive against President Sheikh Sharif Ahmed's UN-backed interim government.
The mission is the only foreign force currently present in Somalia, which has been mired in civil war since 1991.