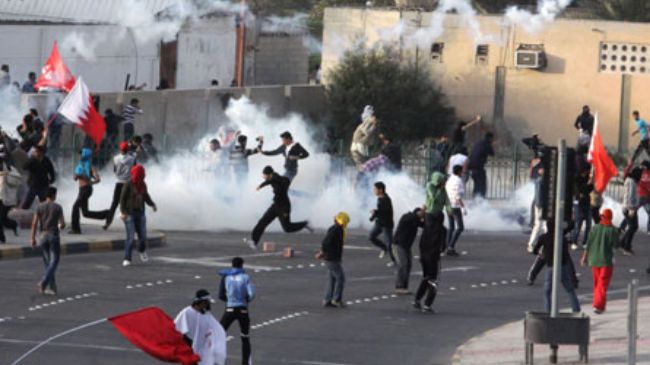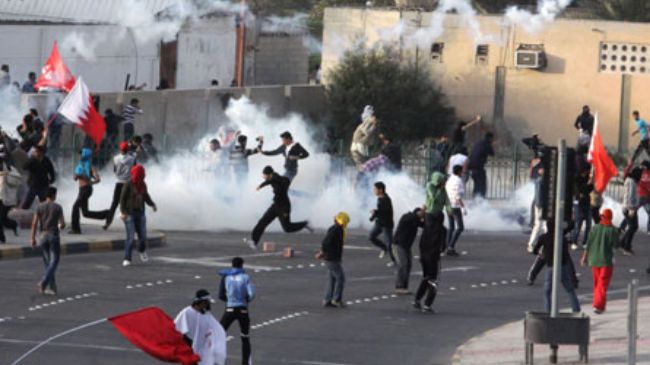 A Bahraini opposition activist has described the British government and the Al Saud monarchy as supporters of the Al Khalifa regime, calling for radical reforms in the tiny Kingdom.
Ibrahim Al Madhoun, the media coordinator of the Bahraini opposition abroad, said Bahrain's repressive regime relies on foreign powers, especially Britain, the Al Saud regime and Oman to crush peaceful pro-democracy protests in the Arab country, Al-ansar.net reported.
He also stressed that slogans chanted in demonstrations in Bahrain indicate the widespread nature of the protests, emphasizing that the country needs major reforms not minor ones.
The activist said that he did not even know which adjective to use for describing the ruling Al Khalifa monarchy that is supported by the bloodthirsty British and Wahhabi forces in its violent crackdown on peaceful demonstrations in Bahrain.
Moreover, he said that there is no way to trust a regime that has allowed any crime against its own citizens, insisting that the minimum they want is that bloody leaders of the Arab country to be brought to justice.
At a public meeting held by the British Parliamentary Human Rights Group in one of the buildings of the UK parliament earlier this month, a group of experts and civil society activists also urged Western governments, especially Britain to end their discriminatory policies against the people of Bahrain and put their double standards aside.
The UK government faces criticism for supplying the Manama regime with weaponry to crush peaceful anti-regime protests in Bahrain.
Bahrain, home to the US Navy's Fifth Fleet, has been the scene of anti-regime demonstrations since February 2011, in which scores of people have been killed and many others arrested in the violent Saudi-backed crackdown.