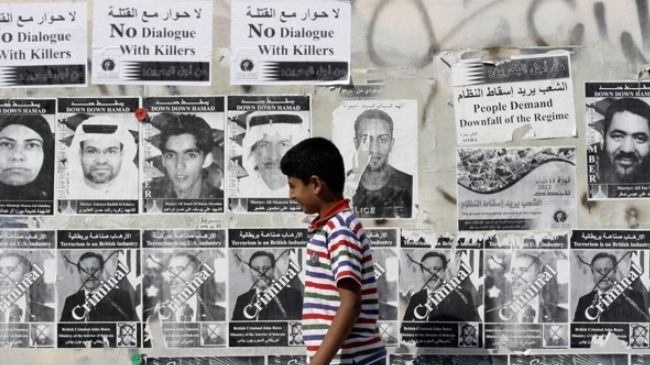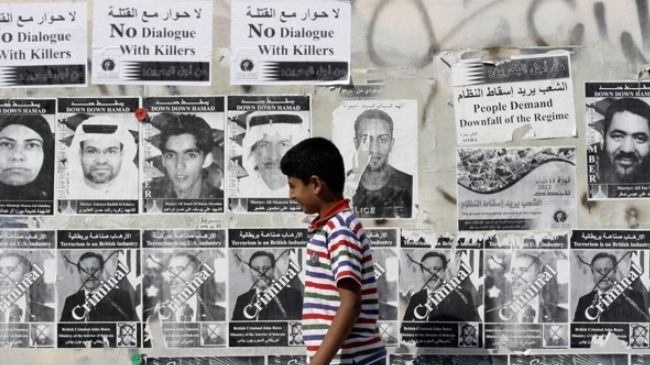 Britani has voiced support for the Bahraini regime as London's ally despite Manama's continued brutal crackdown on peaceful protests.
British Foreign Minister for the Middle East, North Africa and South Asia Alistair Burt reiterated Britain's support for the Bahraini regime and its "reforms" during a phone conversation with Bahrain Foreign Affairs Minister Shaikh Khalid bin Ahmed Al Khalifa on Wednesday.
Burt later said on his Twitter account that he "spoke to Bahraini FM @khalidalkhalifa earlier to affirm UK support for National Consensus Dialogue in #Bahrain".
To Burt's post, Shaikh Khalid replied: "Thanks for your continued support .. The UK is a true and solid friend".
The Bahraini regime, backed by Saudi Arabian forces and western governments, has killed scores of people and injure many more since the beginning of the Bahraini revolution in February 2011 against Al-Khalifa.
Bahrain Independent Commission of Inquiry did confirm in its report in November 2011 that the regime had used excessive force against peaceful protests and blasted Manama for torturing political activists, politicians, and protesters.
This comes as Physicians for Human Rights has also slammed the Bahraini regime saying doctors and nurses have been detained, tortured, or disappeared because they had "evidence of atrocities committed by the authorities, security forces, and riot police" in the crackdown on anti-government protests.
The Al-Khalifa regime began the new round of the so-called reform talks, dubbed the National Consensus Dialogue, with the participation of representatives of protesters on Sunday but there is next to no hope of results as protesters want an elected government rather than the hereditary rule of the current dictators.
The last round of talks in 2011 collapsed almost immediately after their launch with one of the main opposition groups, Al Wefaq, saying the government was not willing to discuss political reform.