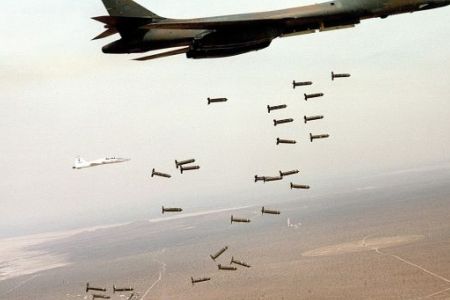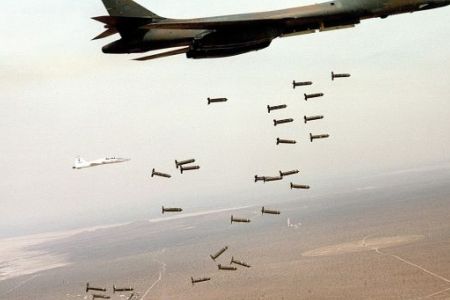 British government has given the green light to British banks to continue investing in companies that manufacture cluster bombs, reported The Independent.
Revelations made by The Independent show that the government-owned Royal Bank of Scotland has lent more than £115 million to manufacturers of cluster bombs.
Moreover, Barclays and HSBC made huge investments in companies manufacturing cluster munitions that pose a serious threat to the lives of civilians.
While over 98% of cluster munitions victims are from civilian populations, British banks have shown no concern with the civilians' lives continuing to invest in companies producing cluster bombs.
On December 3, 2008, countries from around world gathered in Oslo, Norway to sign the Convention on Cluster Munitions (CCM) that unequivocally banned the use, production, transfer, and storage of cluster munitions.

Although the British government is a signatory to the CCM, it has left a loophole in the law so that British banks can continue to invest in companies manufacturing such munitions as far as they do not make a direct investment in cluster munitions themselves.
The government has stated that British banks are allowed to regulate their own investments so that any possibility of prohibiting indirect investments in manufacturers of cluster munitions would be ruled out.
A government spokesman has made it clear that the government would welcome all non-governmental organizations "to come together and engage with the banks to find a mutually agreeable approach to indirect financing."
Meanwhile, a survey of 2,700 people, commissioned by Amnesty International, found out that around 70 percent of the respondents agreed with a ban on any investment in manufacturers of cluster munitions.
Moreover, around 80 percent of the respondents said that state-owned Royal Bank of Scotland should be banned from providing the cluster bombs producing companies with financial aids.
Israel dropped four million bomblets during its 33-day war of aggression on Lebanon in July 2006. Moreover, the British Army fired around 100,000 Israeli-made submunitions in and around the Iraqi city of Basra.