Europe
UK bracing for more flooding, high winds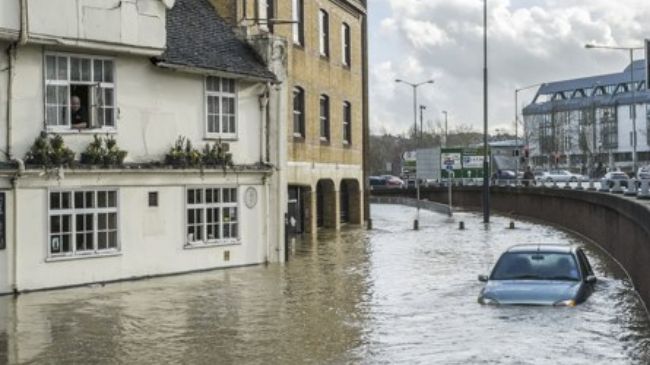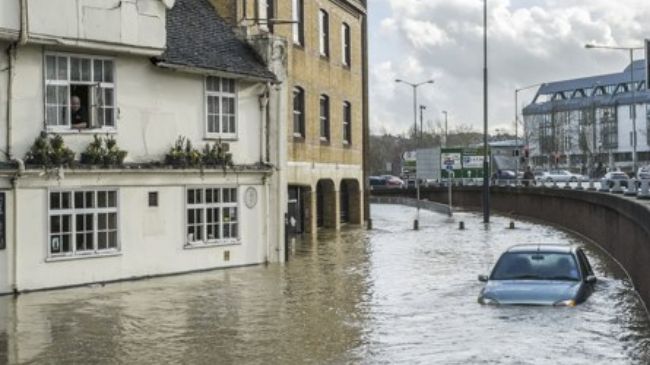 Britain is expecting more flooding and high winds coming in from the Atlantic as thousands of properties remain without electricity.
According to the Met Office, high winds of more than 50mph inland and 70 to 80mph in coastal areas and high ground are expected in the early hours of Friday.
Reports say North Wales and northern England are expected to have the highest winds.
As of late Thursday, 1,200 homes in southeast and southwestern England were flooded and some 13,000 remained without power. At one point, more than 300,000 properties were without electricity.
"The storm will push in from the west overnight, bringing wet and windy weather to much of the UK. There will be very strong gales inland at times and severe gales on the western coast," said Helen Roberts, a forecaster from the Met Office.
"There will be about 10-20mm of rain for many areas, possibly 25mm in some locations. This is not a huge amount of rain but because it will be falling on very saturated land, even relatively small amounts of rain could cause further problems."
Engineers say some properties may remain without power until the end of the week.
The new warnings come a day after the Environment Agency had placed 53 flood warnings mostly in the southeast, the Midlands, and the south-west.
Officials have warned the public of possible disruption due to the weather condition.