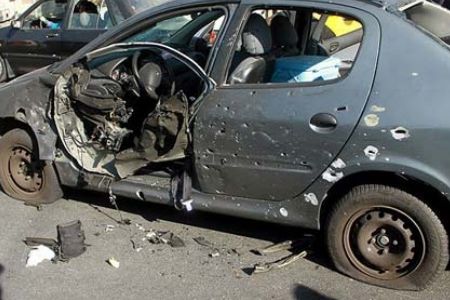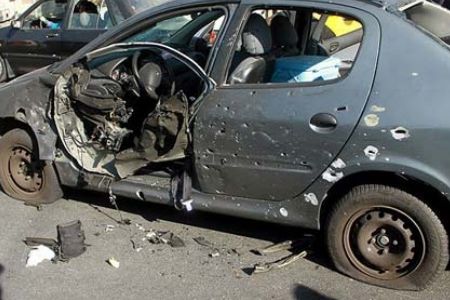 Iran says it does not rule out a possible connection between recent terrorist attacks in the country and the interfering comments made by the UK spy chief last month.
An Iranian university professor was murdered and another was injured Monday in two separate terror operations in Tehran.
Majid Shahriari, an Iranian nuclear scientist, was martyred while driving towards his workplace in northern part of the capital. Two unknown terrorists on a motorcycle approached his car and placed a bomb on one of the vehicle's doors. The terrorists detonated the bomb soon after they departed within meters of the car.
In a separate terror plot, Fereydoun Abbasi Davani, also a nuclear scientist working with Iran's Atomic Energy Organization (IAEO) and his wife sustained injuries when the terrorists approached his car and threw the bomb while he was parking the vehicle in front of his department. Abbasi Davani and his wife managed to escape but the bomb exploded and inflicted some injuries on both of them.
Foreign ministry spokesman, Ramin Mehmanparast told reporters it is an undeniable fact unfortunately that certain western countries are supporting anti-Iran terrorist groups and facilitating their sabotage activities.
He was referring to recent threatening remarks made by head of Britain's foreign intelligence agency, MI6, John Sawers.
On October 28, the chief British spy had said that "diplomacy alone would not be enough to disrupt Iran's nuclear program".
"Stopping nuclear proliferation cannot be addressed purely by conventional diplomacy. We need intelligence-led operations to make it more difficult for countries such as Iran to develop nuclear technology", Sawers said.
Western authorities have always been reiterating a dual approach dubbed "carrot and stick" policy with Iran as far as it's nuclear activities are concerned.
It appears that they have already launched the so-called 'stick policy' using intelligence and security operations.
Professor Abbasi Davani had been named in the UN Security Council resolution 1747 as an Iranian nuclear scientist.
Presumably, the terrorists had already plotted to assassinate the scientist upon an order they received from their supporters, particularly, the UK government.