Europe
Economy
UK experiencing highest inflation rate in a decade amid pandemic
The coronavirus pandemic has been blamed for disrupting supply chains and affecting energy prices worldwide. But in the case of the UK, with the post Brexit challenges it faces, there could be a long road ahead before recovery, especially now that Omicron is threatening its fragile recovery.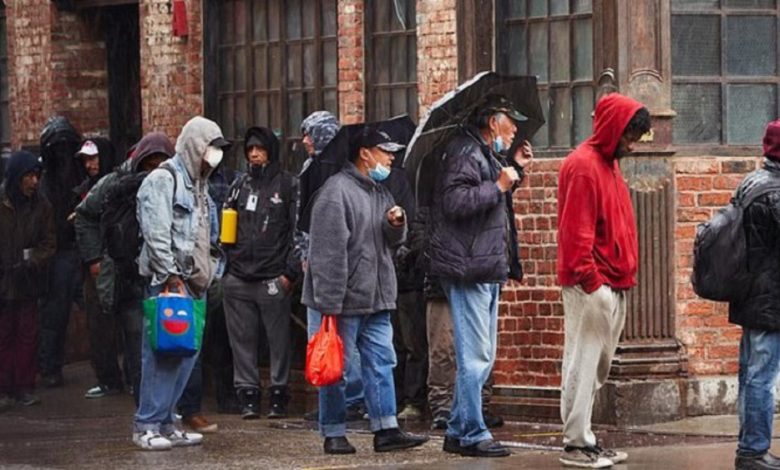 Inflation in the UK has risen to its highest level in 10 years. The cost of living has surged by 5.1% in the 12 months to November, up from 4.2% the month before.
This was the steepest increase for a decade and more than doubles the central bank's target. Increases in the cost of fuel, energy, clothing and secondhand cars were indicative of the rise in inflation.
Economists had expected an inflation rate of 4.7% for the month of November and the Bank of England had projected that inflation would hit 5% in the spring of 2022 before moderating towards the 2% target in late 2023.
We haven't seen inflation at this level for many decades. The highest level I can remember was back in the late 70s when it reached 25%.

So 5% is still very high, but nothing near that level. But it's still double the level and the Bank of England expected to have, just over to about two, two and a half percent.

And so it's going to be very difficult to try and adjust to it. Now the question is, of course, it is going to be embedded in flesh and carry on, as we saw in 1970s, or was it just rolled off after 12 months because of individual price increases?

Justin Urquhart Stewart, Regionally
It is believed that global supply chain problems, staff shortages, and the rapid demand for oil and gas have all driven up prices and, as a result, the cost of living. The end of COVID-19 financial support schemes and Brexit also played a part.
In November petrol prices jumped to the highest ever recorded, while the cost of used cars jumped due to the shortage of new vehicles across the country.
The extent of UK fuel poverty has further increased due to the increase in energy costs, putting further strain on the average UK family.
These changes take a long time to work their way through. Most recently, we have, for instance, a shortage of lorry drivers, and only now are we beginning to see our way through the other side of that.

So it's taken three or four months to work its way through. Other issues, supply chain, will take much longer; as often businesses will try and shorten their supply routes and de risk their supply chains. And that means more localization, local product production and maybe less trade coming out of, say, the Far East and other areas like that.

So global trade was first designed in such a way … not actually very efficient, very taught. Unfortunately, when that elastic band breaks, it's very difficult to replace quickly.

Justin Urquhart Stewart, Regionally
Unions call for action
The rising inflation rate has sparked an outcry from Britain's Unite trade union. It says many workers face an effective pay cut with the prospect of below inflation annual wage increases.
The Unite Union has urged companies to grant pay hikes that preserve the purchasing power of worker salaries.
Well, what we see obviously is all prices rising particularly gas prices rising, but, unfortunately, the British public, they got a nasty shock coming in the spring, when the government imposed cap on oil and gas prices is taken off.

And a lot of people will see that price of gas nearly double in value, which is going to be very painful for them indeed. So this is working its way through the system, we are going to see higher wage rises going through this particular hit people at the weaker end of society those who are low paid.

Well, if nothing else, it means they are going to get paid more, but unfortunately, not in real terms because even if you get the pay rise which has been suggested for many, when you have got inflation at over 5% you're still losing money.

Justin Urquhart Stewart, Regionally
Current estimates suggest that the cost of living for the typical UK family will jump by £1700 pounds per annum in the year 2022.
The opposition Labour Party claimed the government is not doing nearly enough to tackle the problem, especially as further inflationary pressure from rising energy costs is coming down the line.
The latest COVID-19 variant, Omicron, which emerged last month forced Britain to reimpose Coronavirus restrictions, which were passed by Parliament on Tuesday.
The British economy was already struggling prior to the arrival of Omicron, growing by 0.1% in October, down from 0.6% in September.
The International Monetary Fund warned on Tuesday that new COVID-19 variants pose downside risks to the outlook for Britain, urging the government to consider new emergency stimulus measures in the event of fresh lockdowns.
The IMF predicted inflation would reach about 5.5% early next year, which is the highest in 30 years, and warned the BOE not to succumb to inaction bias.
Economists have warned that the supply chain disruptions will continue to disrupt economic activity leading to sharp price increases, at least for the year 2022.
This phenomenon is not unique to the UK. The US and many other parts of the world are also suffering from inflation, from soaring food prices and untenable energy costs, where the weak get weaker and the strong go through the motions of caring when it suits them.