Europe
UK FM Johnson says 'no doubt' Iran nuclear deal will be preserved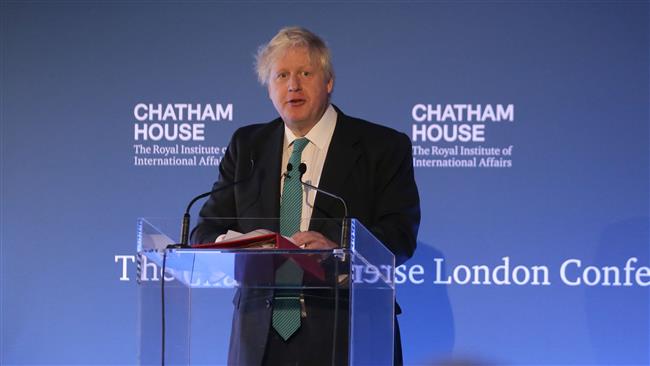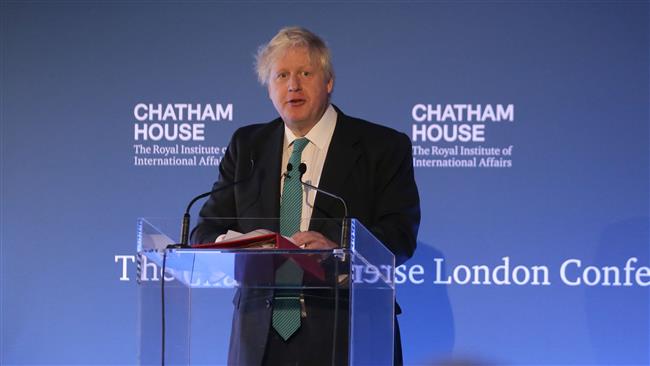 UK Foreign Minister Boris Johnson says there is "absolutely no doubt" that the 2015 nuclear deal between Iran and the six world powers will survive despite US President Donald Trump's refusal to certify Tehran's compliance.
"It is the job of our generation to preserve that agreement, and British diplomacy will be at the forefront of the endeavor," Johnson said during a speech at Chatham House's conference in central London on Monday.
Earlier this month, Trump "decertified" the nuclear deal, known as the Joint Comprehensive Plan of Action (JCPOA), claiming that it was one of the "worst deals ever negotiated."
Under the deal, which was reached between Iran and the P5+1 group—the US, the UK, France, China, Russia and Germany, Iran agreed to limit parts of its nuclear program in exchange for removal of all nuclear-related sanctions.
The US president says the total termination of the Iran nuclear agreement is a real possibility, after he refused to re-certify the 2015 accord.
The Republican president also accused the Islamic Revolution Guards Corps (IRGC) of supporting "terrorist groups" for the elite force's backing of the Lebanese resistance movement Hezbollah and Palestine's Hamas.
Johnson said Monday that while he had concerns about Tehran's ties with Hezbollah and the Syrian government, it was not wise to "write Iran off."
"That does not mean for one minute that we should write Iran off, or that we should refuse to engage with Iran or that we should show disrespect to its people," he said.
"On the contrary, we should continue to work to demonstrate to that population that they will be better off under this deal and the path of re-engagement that it prescribes."
Following Trump's move, British Prime Minister Theresa May reaffirmed London's commitment to the Iran nuclear agreement and called on Washington to remain committed to the landmark deal alongside the European signatories.
Dealing with N Korea Trump's 'absolute duty'
Elsewhere, Johnson addressed the ongoing tensions between the US and North Korea over Pyongyang's ballistic missile and nuclear weapons programs and said it was Trump's "absolute duty" to keep the US and its allies "safe."
The row has peaked over the past weeks, with North Korean leader Kim Jong-un threatening to attack the US Pacific territory of Guam, after Trump threatened him with "fire and fury the world has never seen."
"I am afraid that the US president – whoever he or she might be – will have an absolute duty to prepare any option to keep safe not only the American people but all those who have sheltered under the American nuclear umbrella," Johnson said.