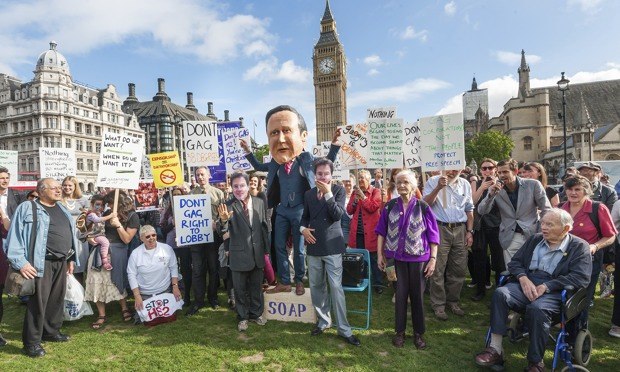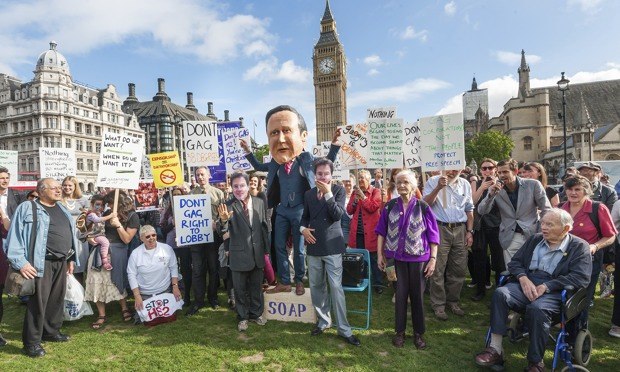 Charities in the UK have been targeted by prominent political figures for publicly criticizing the coalition government's austerity policies, being threatened of losing funding if they speak out about inequality and poverty.
The report, by the National Coalition for Independent Action (NCIA), said the voluntary groups that have government contracts regularly face threats to remain silent on the issues that plague the British society, Russia Today reported on Tuesday.
The report added that many charities fear losing funding or being targeted by other restrictions if they engage in unwelcome public debate.
In addition, the report said the coalition government has embedded gagging clauses in contracts with charities in order to prevent voluntary groups from criticizing the government's policies.
"Voluntary services are confronted by implicit, or explicit, pressures to 'say less and do more'; they face gagging clauses in contracts which threaten to stop them advocating and campaigning," the NCIA report read.
Under the contract clauses, charities are obligated to withhold observations or information from the British public even if the findings may positively impact communities and the lives of Britons.
According to the NCIA, the government's gagging clauses and intimidation have resulted in less criticism against government policies in public debate.
Among those who say they have been targeted are community action groups and women's organizations, which say they have received "direct threats" from public figures, who have warned that if the groups continued campaigning, their government funding would be cut.
Chris Mould, the chair of the Trussell Trust, Britain's largest organizer of food banks, has earlier said he was warned by "someone in power" to reconsider the organization's criticism of the country's benefits system or face the prospect of being shut down.
The current UK coalition government launched austerity measures when it came to power in 2010 in a bid to tackle the country's mounting debt and sluggish growth, but the policies have sparked opposition and public protests in recent years. The cuts have severely hit the poorest households in the country, forcing many of them to choose between paying for food or energy.