Europe
UK government use of spy drones illegal: Legal opinion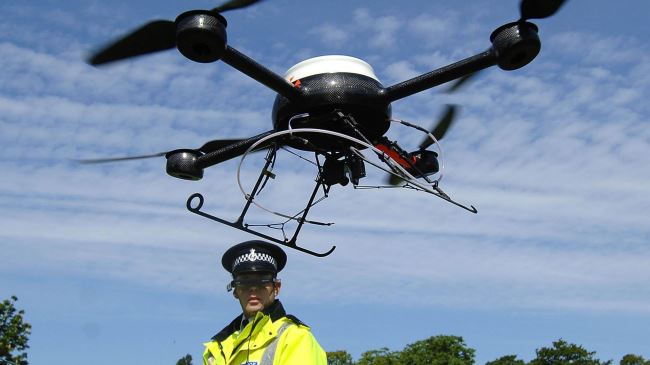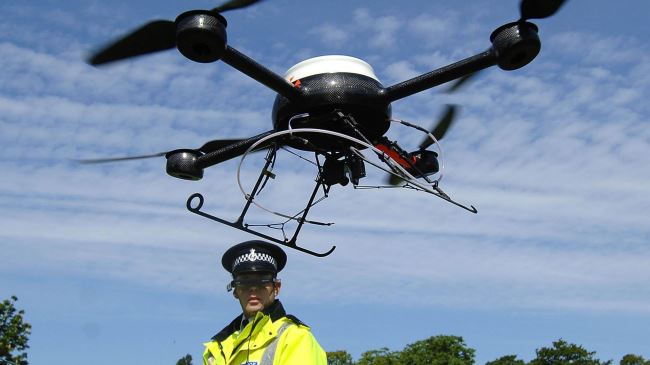 The British government has come under fire for its use of surveillance drones, with a critical legal opinion submitted to the Home Office labeling the practice as unlawful.
The legal guidance published by The Independent on Sunday came from leading public law barrister Jemima Stratford and was commissioned by the All Party Parliamentary Group on Drones.
According to the guidance, the use of drones for surveillance is unlawful and constitutes "disproportionate interference" with the right to privacy under the European Convention on Human Rights.
In addition, the legal guidance states that security services are probably acting unlawfully under current laws when retaining or using surveillance data captured by drones.
"We consider, on balance, that is a disproportionate interference with an individual's right to privacy for the security services (or any other government department) to retain and use surveillance data, without any safeguards concerning its use, storage or destruction," the guidance read.
Several British government departments and police forces have increased their use of drones called remotely piloted aircraft systems (RPAS).
Civil groups and opposition parliamentarians are calling for a full investigation into the use of drones, as there are privacy concerns regarding the practice.
"We need to know who is spying on us and why and where our right to privacy comes into the equation, said Rachel Robinson, policy officer of the civil rights group Liberty, adding, "The industry grew up in the shadows but can no longer be kept in the dark."
The released guidance comes as the House of Lords is to question government officials over Britain's drone policy, including national security concerns.
According to The Independent, the Home Office and Department for Environment, Food and Rural Affairs have admitted to using drones.
However, the Home Office has refused to admit whether Britain's domestic spying apparatus, MI5, or any other secret security agency has used drones in the British airspace.
Earlier reports by the British daily have revealed that more than 300 operators, including several police forces have been granted licenses to operate drones in UK airspace.