Europe
UK gov't under fire over child refugees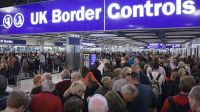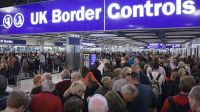 Britain's Home Office has come under fire over reports that child asylum seekers are being mistreated at the UK's largest airport.
According to the Independent quoting a report from the Heathrow Independent Monitoring Board (IMB), published on Thursday, child asylum seekers are being held in "disgraceful" conditions at Heathrow Airport.
The IMB criticized the Home Office for allowing the locking up of youngsters in "stuffy and overcrowded" rooms with limited facilities. The IMB said "In some cases, children face a long and stressful journey to Heathrow, which may be overnight, before being removed on a long-haul flight."
Commenting on the report, a Home Office spokesperson said the coalition government has agreed with the airport operator on improvements to the holding rooms, adding "Work is underway and scheduled to be completed by April 2015."
In September last year, official figures revealed that more than 444 immigrant children have been detained since the end of 2010 in the UK. The statistics called into question a commitment by the coalition government to end the controversial practice.