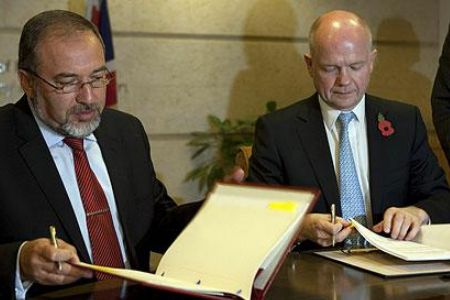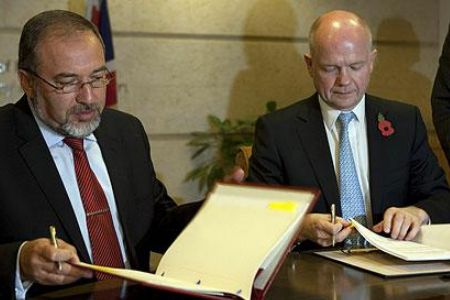 The UK government's decision to upgrade the status of Palestinian diplomatic representatives in the Palestinian mission in London has sparked Israelis' anger.
An Israeli regime's political source lashed out at Britain's decision, claiming that such a step "affects the efforts to resume the negotiation process between Tel Aviv and the Palestinian Authority".
"An upgrade in status will not encourage the Palestinians to return to the negotiation table. The real missing upgrade is Palestinian willingness to talk peace", claimed the Israeli authority.
This is while that the international community is unanimous in its conclusion that Israeli regime's construction in the Jewish settlements in the occupied Palestinian territories, fully hampers the talks between the two sides of the conflict.
The Geneva Conventions, to which the Israeli regime is a party, prohibit the transfer of a country's civilian population into territory it occupies.
The Fourth Geneva Convention of 1949 explicitly prohibits an occupying power from transferring its civilian population into occupied territory.
Notwithstanding this ban, almost half-a-million Jewish Israelis with Israeli regime's support have moved into settlements it has constructed in the Occupied Palestinian Territories, and formally annexed occupied territory in East al-Quds, a move not recognized by any other government in the world.
Israeli regime's settlement policies also violate international human rights prohibitions against discrimination.
On Monday, Britain announced that it was raising the status of the Palestinian Authority's London office, though the move fell short of diplomatic recognition.
"Given the extent of our aid to the Palestinian Authority and our work with them, we will join many other countries in upgrading the status of the Palestinian delegation to London to the level of a mission," Foreign Secretary William Hague told parliament.
However, the Israeli authority even played down other countries' decisions to recognize an independent Palestinian state.
"The Palestinian state will not be established by making remarks or goodwill gestures in London or South America," he boasted.
British-Israeli ties had already suffered a severe blow, and bilateral relations were strained over a court decision to issue arrest warrants for Israeli authorities that visit the UK on charges of war crimes and crimes against humanity.