Europe
UK Muslim body decries divisive moves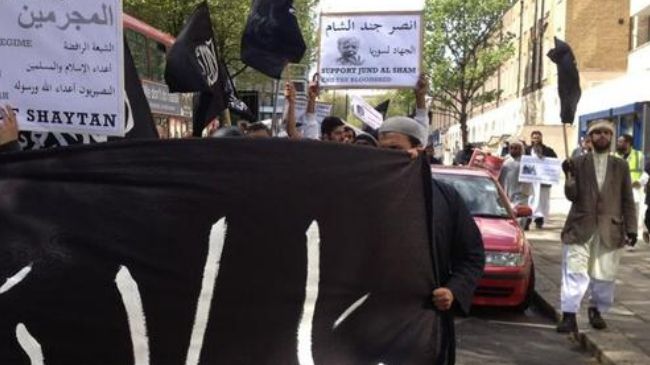 The Muslim Council of Britain has condemned incidents of "hateful sectarian messages" on the streets of the country against Shia Muslims.
"We condemn the antics of Anjem Choudary and his (un)merry-band of publicity seekers who last Friday took to the streets of London to spew their hate-filled message and attack people they thought to be from the Shia tradition," the MCB said in a press release on its website.
The group dismissed anyone "fostering division" among Muslims especially in Britain and called on media to "refrain from stoking up tensions where they do not exist".
The MCB added Shias and Sunnis are, and remain, united in Britain, building on their long-established history of intra-faith cooperation.
It also called on all Muslims scholars, leaders and institutions to be vigilant against sectarianism saying those outside the Muslim community "seek to exploit" any divisions for "their own nefarious ends".
Muslim Council of Britain is the UK's representative Muslim umbrella body with over 400 affiliated national, regional and local organisations, mosques, charities and schools.
Back on Friday May 10, Choudary led a group of hard-line Salafists carrying anti Shia placards and flags in a march from Regents Park in London to the Syrian Embassy.
A footage on YouTube later showed the marchers hitting the passerby with their flagpoles stoking clashes.
Muslim Council of Britain is the country's representative Muslim umbrella group with over 400 affiliated national, regional and local bodies.