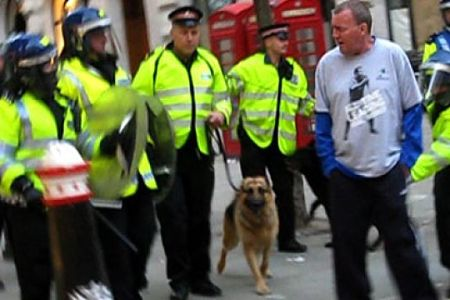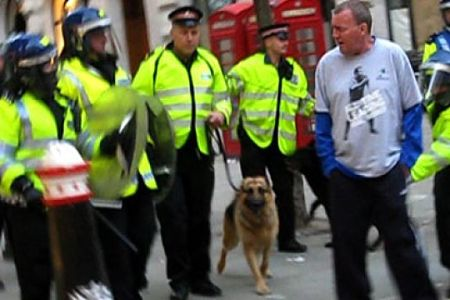 The Metropolitan Police plan to bring misconduct proceedings against an officer who was caught on video pushing a civilian shortly before he died during the G20 protests in London.
The officer, identified as Police Constable Simon Harwood, hit Ian Tomlinson with a baton and pushed the newspaper seller to the ground.
The family of Tomlinson, who had health problems, has demanded that someone be held accountable for his death.
"I can confirm that the officer has been notified that a decision has been made to bring disciplinary proceedings for gross misconduct," the Metropolitan Police Commissioner Sir Paul Stephenson told a Parliamentary Home Affairs Committee on Tuesday.
Keir Starmer, the Director of Public Prosecutions, confirmed that Tomlinson had been on his way home and was not participating in the protests when assaulted by Harwood.
This is while the Crown Prosecution Service said last week that they would not bring charges against Harwood due to lack of evidence.
The initial post-mortem stated that Tomlinson had died from a heart attack, but two further autopsies concluded that he died from internal bleeding.
Stephenson told lawmakers that the disciplinary action again Harwood could result the officer's removal from the force, Reuters reported.
Hundreds of complaints were filed by the public about police brutality and excessive use of violence by officers during London's G20 protests that took place on April 1 and April 2, 2009.