Europe
UK police attack disabled, elderly protesters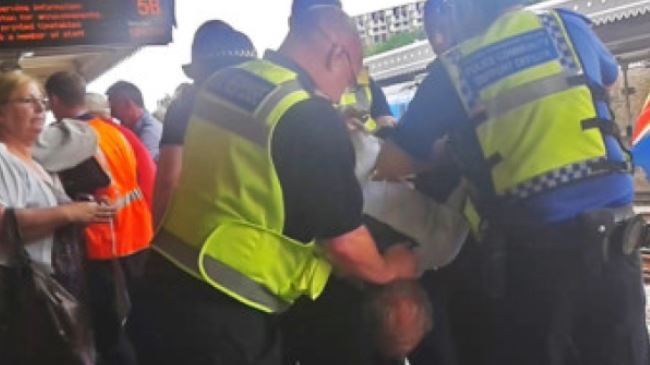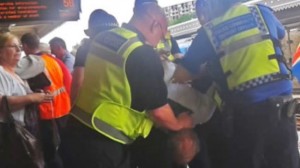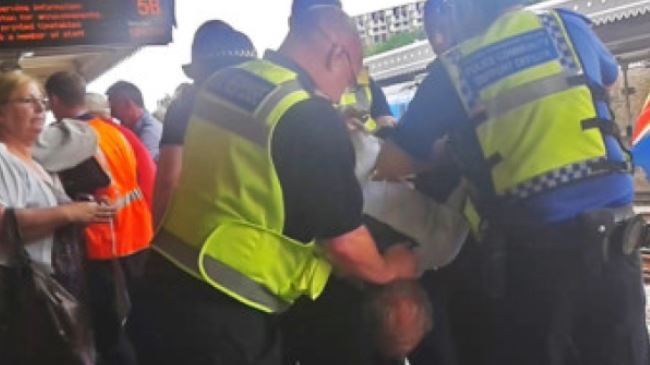 British police have used kettling tactics against the disabled and elderly campaigners who were protesting the government's removal of travel concessions for vulnerable people.
According to reports, the demonstration at Sheffield railway station on Monday turned violent when transport policemen arrested at least two men.
George Arthur, 64, and Tony Nuttall, 66, have been charged with obstructing police and travelling without paying on a train from Barnsley to Sheffield city center.
A blind woman was hospitalized during the protest after being injured. Another man was also taken to hospital.
Nuttall, of the Barnsley Retirees Action Group, said five officers grabbed hold of him from behind, marched him back and forth with his head bowed down and took him to a police station while handcuffed.
"This sort of thuggish behavior is not acceptable, especially when used against older and disabled people who cannot defend themselves," Nuttall said. "It was a cowardly attack."
People using walking sticks or in wheelchairs took part in the demonstration to demand the return of free rail travel on public transport. The old rail service scheme was axed in March as part of measures to make up for budget shortfall in the face of the UK austerity program.
The protest is the latest in a series of the so-called Freedom Rides, named after the US civil rights actions.
The campaigners say they will continue their protests, particularly now that they have been exposed to police brutality.