Europe
UK police, Occupy protesters clash in London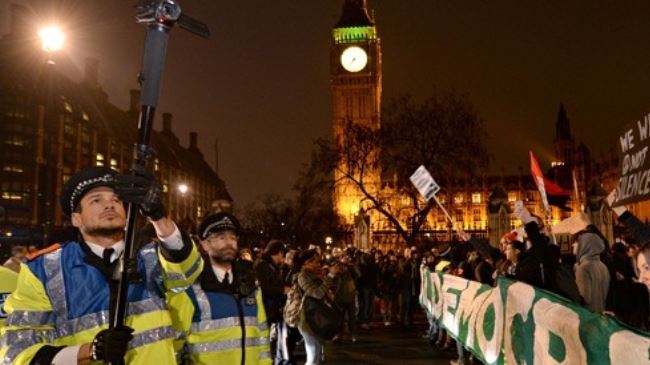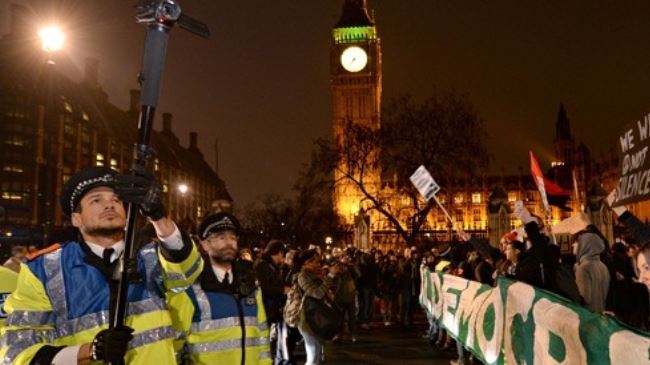 The UK police have clashed with nearly 100 protesters in the capital, London, as Occupy London activists try to set up camp outside the parliament.
The Occupy London activists returned to Parliament Square on Friday, despite a warning by Scotland Yard that putting up tents or sleeping overnight by the landmark is banned.
Nearly a hundred protesters formed a blockade around the square, holding banners reading "real democracy now" and chanting "the police should be helping us."
Clashes broke out between the activists and police after the demonstration moved towards Downing Street.
Organizers have urged their supporters to return to Parliament Square from Friday evening until late Sunday.
"Our votes, so hard won by the struggles of previous generations, have little value if politicians ignore the population they're supposed to serve," a statement on the Occupy website said.
Scotland Yard warned that it has "an appropriate and proportionate police plan in place" for the event, adding it had tried to approach the organizers but the group had "failed to engage" with the police force.
John Sinha, one of the organizers of the event, denounced the police blockade of Parliament Square as "illegal," saying, "I suspect they probably have no legality in enforcing it."
In mid-October, there were a series of clashes with police on Parliament Square as Occupy activists stood their ground for nine days.
Members of the anti-poverty Occupy movement in the UK say they will continue to use all available tools at their disposal to force the establishment to do something about what they call the stifling social and economic inequality in the country.