Europe
UK: Protesters march on Parliament on eve of no-deal vote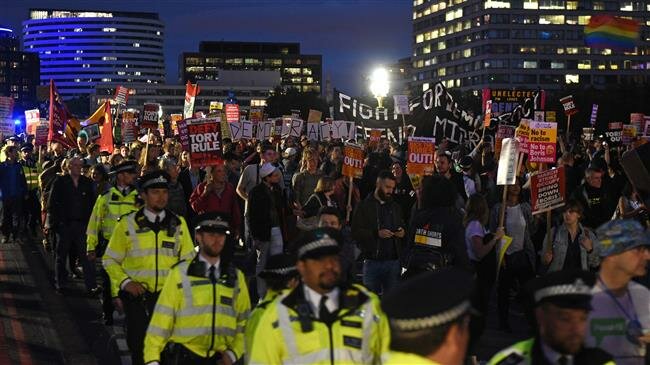 Thousands of protesters marched on Parliament in London on Tuesday as MPs move to block a no-deal Brexit.
The demonstrators carried signs critical of the current government. There were scuffles and some shouty exchanges between Remainers and Leavers.
The House of Commons returned from its summer break on Tuesday, only to sit for six days following the prorogation called by Prime Minister Boris Johnson.
Tory rebels and opposition MPs are expected to defeat the government in tonight's vote, which would delay the UK's departure from the EU beyond 31 October.
The government has threatened a general election if they succeed.
(Source: Ruptly)