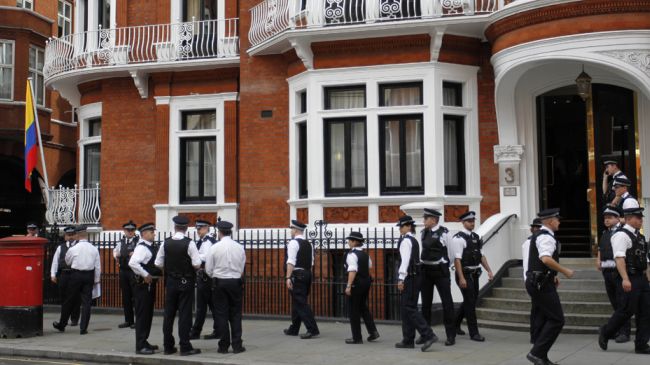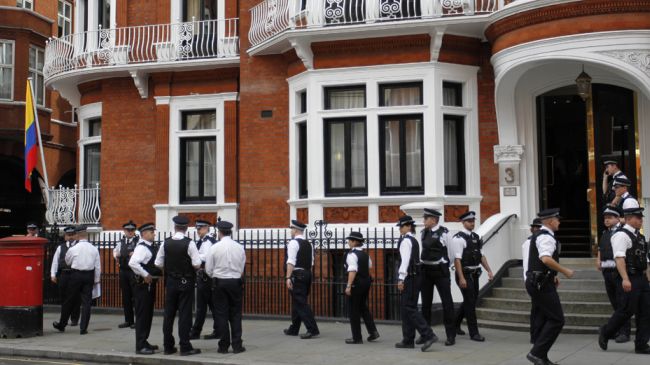 Britain has decided to withdraw its threat to raid the Ecuadorean Embassy in London and arrest WikiLeaks founder Julian Assange who could face extradition to Sweden.
Tension between Quito and London has temporarily eased over the Assange case after the Organization of American States (OAS) called for an end to the standoff on Friday 24 August.
Ecuador had accused Britain of threatening to storm its London Embassy, which is a violation of diplomatic conventions, to grab Assange. The OAS condemned the threat and backed Ecuador, eventually leading to a retreat by the UK.
In a weekly media address, Ecuadorean President Rafael Correa said: "We consider this unfortunate incident over, after a grave diplomatic error by the British in which they said they would enter our embassy".
Political asylum was given to Assange by Ecuador, however, the UK has stated that he will be arrested by the Metropolitan Police of London and deported to Sweden for sex assault allegations if he leaves the embassy building.
Concerns have been raised that an extradition to Sweden would lead to Assange's ending up in the hands of the US, where he could face life imprisonment or the death penalty for the exposure of classified US documents.