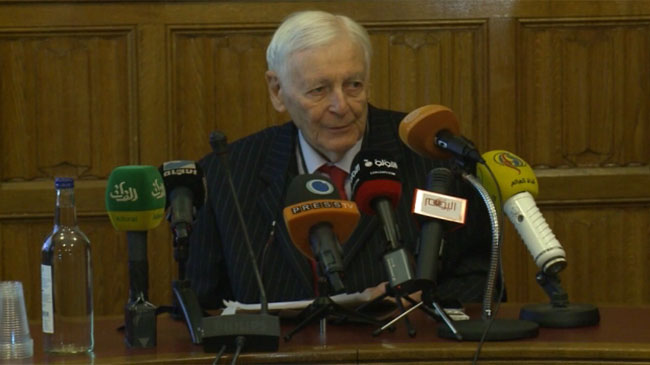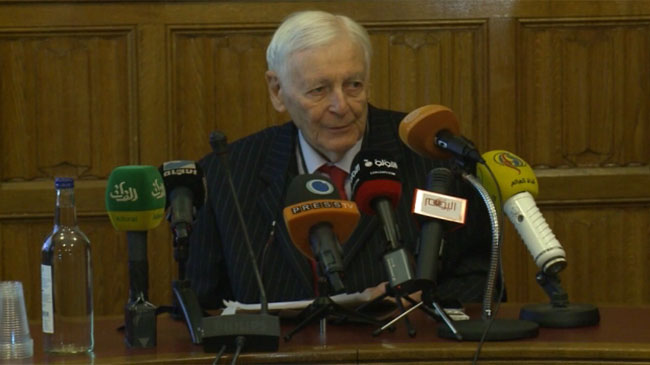 Bahrain has come under sharp criticism by British human right activists for its continued violation of the rights of anti-regime protesters and activists in the Persian Gulf kingdom, Press TV reports.
A meeting was recently held in London by rights groups, activists and former Bahraini political figures, including ex-MP Jawad Fairuz, to discuss the fate of over 30 Bahraini nationals, who were stripped of their citizenship by the Manama regime in 2012.
The participants in the meeting criticized the regime in Manama for regularly expanding its list.
Eric Lubbock, founder of the British Parliamentary Human Rights Group, said the Bahrainis were "cut off from their families, without access to resources and are unable to even return to Bahrain and contest the ministry of the interior's decree, because they will then be laying themselves open to spurious charges, criminal charges, and long prison sentences."
Human rights bodies say the individuals affected by the Bahraini government's move can no longer fully carry on with their lives and affairs.
"What we can see through the governmental decision to revoke the citizenship is only on political grounds, just to silence dissent voice in the country," said Caterina Aiena, with the Islamic Human Rights Commission.
In November 2012, Manama revoked the citizenship of 31 opposition activists after accusing them of threatening state security.
In August, New York-based Human Rights Watch called on the Bahraini regime to overturn the laws that allow revoking the nationalities of dissidents.
Bahrain has been criticized by human rights groups for its harsh crackdown on anti-government protesters since the country's uprising began in February 2011.