Europe
UK secretly pays for deportees docs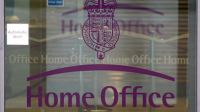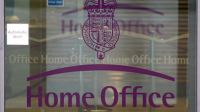 A British report has revealed that the Home Office is making "secret" payments to embassies to provide travel documents for migrants waiting to be deported from the UK.
The report published by the Guardian on Wednesday said that the payments were not registered in the department's annual account.
A spokesman of the Home Office said he could not say who authorizes the payments or from which budget the money comes from.
According to the report, the payments could amount to millions of pounds in total, as some 60,000 people were deported from the UK last year alone.
Many asylum seekers and other migrants arrive in the UK without their passports and in order to remove them from the country they must have valid travel documents.
Diplomatic sources from embassies in Asia, Africa and the Middle East described how the Home Office offered money in return for travel documents being issued as quickly as possible.