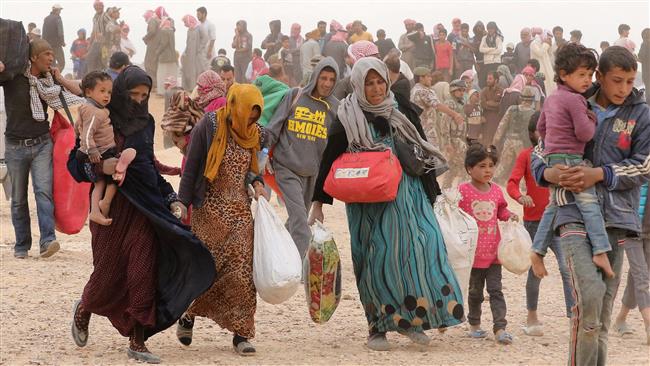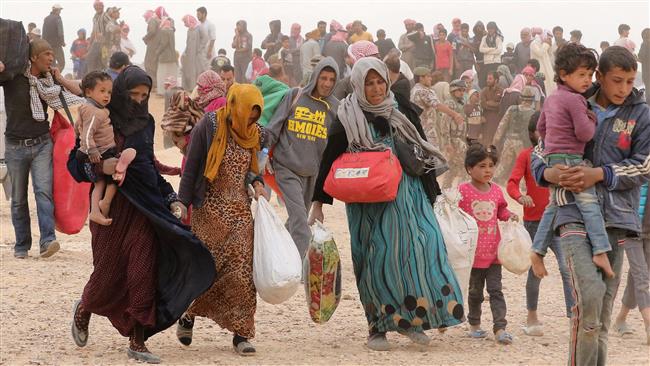 The UK government has been using the European Union's faulty laws to send Syrian refugees back to Eastern European countries where they were abused, a new report shows.
According to migrant right groups and legal advocates, refugees and asylum seekers are subjected to "police brutality, detention and beatings" after being sent there by the UK Foreign Office under the so-called Dublin law.
The law requires the refugees and asylum seekers to apply in their first EU country of entry.
Nazek Ramadan, the director of the charity Migrant Voice, said testimonies collected by his organization show how some refugees are fighting their removal from the UK.
Ramadan said there were "hundreds" of Syrian refugees in the UK, who refused to go to the Home Office "because they are afraid of being detained and deported away from their family in the UK."
"Those who have been forcibly removed often end up destitute," he said. "These are people who were abused in their home country, sometimes jailed by the regime there. Then they were imprisoned again in Europe. They feel that they are still living in a war zone, moving from one arrest and detention to another."
Some of the victims of the cruel treatment have shared their plight with The Guardian, telling the paper about how they were held in "cages" in Hungary, waterboarded and handcuffed to beds by detention center guards in Romania and beaten in Bulgaria.
"They would wake us at night after they had been playing cards and drinking. Then they would come and hit us or kick us with their boots or truncheons," said Mohammad Nadi Ismail, a former Syrian navy captain, who arrived in Bulgaria.
"They hit us with their fists and sticks in order to make us give our fingerprints," said Syrian Wael al-Awadi, who entered from Italy.
The law firm Duncan Lewis has recently won a major legal case that blocks forced removals back to Hungary due to the high chance that the migrants might be forced from there back to their countries of origin.
"We intend to challenge any resumption of returns to Greece, as that country's asylum system remains dysfunctional and the risk of refugees being returned from Greece to the very countries in which they faced persecution remains as high as ever."