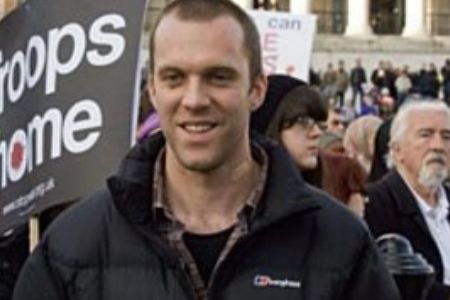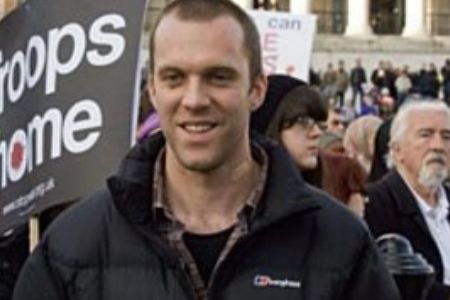 A former British soldier who was previously jailed for refusing to fight in Afghanistan has told an anti-war rally that every second he spent behind bars was worth his decision.
Lance Corporal Joe Glenton, 27, told a gathering of anti-war campaigners in Central London that public opinion is decisively against the war and that British soldiers must be brought home, a Press TV correspondent reported.
Earlier in 2009, Glenton wrote a letter to then Prime Minister Gordon Brown, explaining that the occupation of Afghanistan was immoral and illegal.
He went on to warn that the invasion was "antagonizing the entire Muslim world."
The former soldier was sentenced to nine months in prison in March after going absent without leave from the army in 2007 and refusing to fight in Afghanistan.
However, Glenton was released for good behavior after serving four months of his nine-month sentence.
His public appearance comes as the documents leaked by whistle-blower website Wikileaks revealed the detail of the war in Afghanistan from 2004 to 2009.
The files include many accounts of how US and British soldiers killed or wounded Afghan civilians in unreported attacks.
Britain has about 10,000 troops in Afghanistan, mostly based in the south of the country. Since the start of the war in 2001, 325 British soldiers have lost their lives in the war-torn country.
The rising number of foreign casualties has sparked anger in the countries which are allied with the US in its war in Afghanistan.