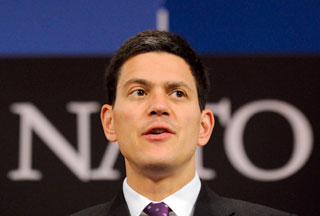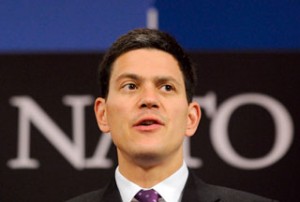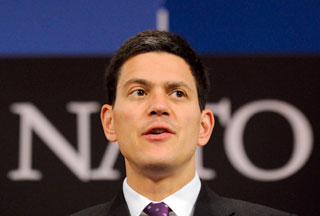 Britain urges Kabul 'to take more responsibility' against the Taliban amid mounting criticism over the government poorly supplying its Afghanistan-based troops.
On Monday, British Foreign Secretary David Miliband said "The biggest shift must now be towards the Afghan state taking more responsibility," AFP reported.
Addressing the delegations attending a NATO meeting at the alliance's Brussels headquarters, Miliband said "I believe we are at an important point in Afghanistan's history and NATO's work there, a testing point," referring to the upcoming presidential elections in Afghanistan.
"The elections on August 20th need to be both credible and inclusive," he emphasized.
The comments by the secretary coincided with a rising British troop casualties in Afghanistan with intensifying insurgent engagements.
The military blames the deaths on London for its denial of adequate hardware and vehicle supplies to the troops in an attempt to reduce battleground costs.
They say the poor logistics largely contributed to the 20 deaths this month which brought to 189 the overall British death toll since the beginning of the operations in 2001.
"We will not force the Taliban to surrender just through the force of arms and overwhelming might," Miliband said.
He added that he believed it to be essential that the Afghans are convinced "that we will not desert them to Taliban retribution."