Europe
UK: Thousands of Terror Suspects under Watch in London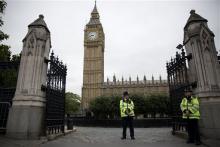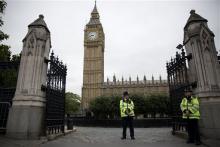 London security services are monitoring "thousands" of terrorist suspects in the British capital, Mayor Boris Johnson told The Daily Telegraph on Friday.
Until now, it was thought that the main danger came from around 500 extremists who travelled from the UK to join "ISIL" or al-Qaeda fighters in Syria and Iraq. But the Mayor of London suggested the threat from home-grown terrorist plots was far more widespread.
"In London we're very vigilant and very very concerned. Every day – as you saw recently, we had to raise the threat level – every day the security services are involved in thousands of operations," he told the Telegraph.
Johnson said, "There are probably in the low thousands of people that we are monitoring in London."
"London has a particular concern, because probably of the five or six hundred that are out there, we think a third, maybe more – maybe half – come from the London area. If and when they come back, we have a real job to deal with them," he added.
The UK's defense ministry briefed UK Muslim community leaders and academics this week about its military operations in Iraq during an exclusive event at the Ministry of Defense, the Foreign Office said in a statement on Friday.
The Foreign Office's statement said Wednesday's event "provided a unique and privileged opportunity for senior military leaders to engage directly with key members of the community."
The former head of the British armed forces, General David Richards, who stepped down as Chief of the Defense Staff in 2013, told the the Huffington Post on Thursday that the war against "ISIL" could be "over in six months" if the US and UK governments were to put "boots on the ground."
"If western boots were on the ground, if western armies were to be applied to the problem ISIL, it could be over in six months," Richards said.
"The idea that you can make [the so-called Free Syrian Army or the Peshmerga] successful in the time we have available to us… without much more active and fulsome western involvement is, I think, naive."
According to the retired general, without the deployment of US or UK ground forces, "you've got to equip, train, mentor this regional army [of Syrians and Kurds] that's going to do the same. With the proper amount of support, with our airpower.. then it could be still done within a year.."
Richards said it was "unwise" for Obama and Cameron to have spoken about "destroying" ISIL. "That I think is impossible to do. It's very hard to destroy an idea. But I think you can defeat it."