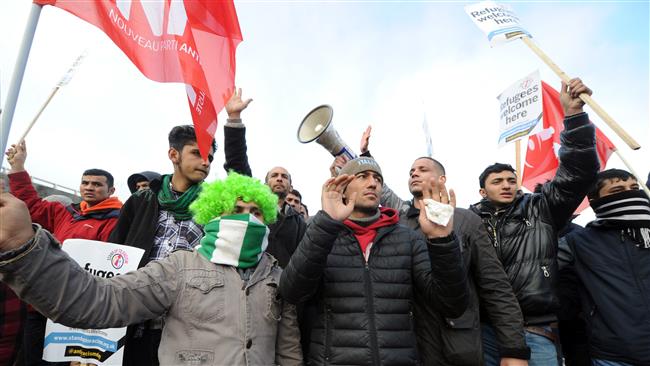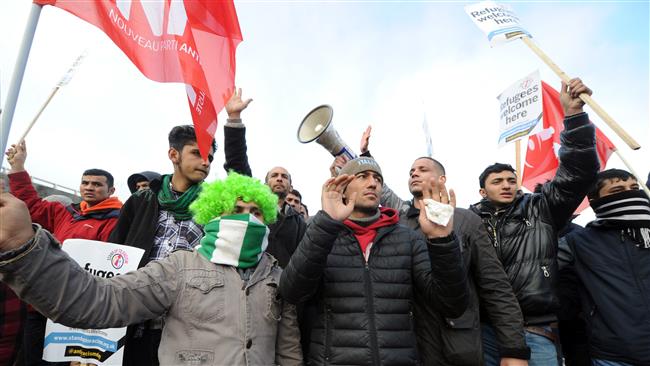 The UK government is coming under growing pressure to help asylum seekers in the French Jungle camp in Calais rejoin their family members living in Britain.
Amnesty International UK along with other campaigners and rights activists have urged the British government to grant the family members of refugees already settled in the UK entry into Britain.
The pressure has gained momentum after a British court ruled that four Syrians in the Calais camp must be allowed to rejoin their families. Three boys and a dependent adult were granted permission to live in the UK on Friday with their family while their asylum requests are being examined.
The court's ruling stated that the decision may act as a limited precedent for allowing other vulnerable claimants to cross the English Channel.
Amnesty International UK's Refugees and Migrants Program Director Steve Symonds called on the Home Secretary to facilitate the rejoining.
"For the UK government to fight this case all the way to court is a demoralizing reminder of how it continues to shirk its responsibility to provide safe refuge to those already forced to flee to Europe," he said.
Symonds said Britain has voluntarily signed up to an arrangement which means that discussing the asylum claims of people such as these four Syrian refugees are the UK's responsibility.
He added that it's time now for the Home Secretary to commit the UK to a Europe-wide collective effort to grant safety to those who cannot find it elsewhere.
"Until this happens people will continue to be forced to choose between the dangers of war and persecution, and the exploitation of countries neighboring conflict and the appalling risks of the perilous journey across land and sea to Europe," he said.
Some 6,000 people are living in the camp. The situation in Calais is part of a wider refugee crisis across Europe. Officials in the European countries reportedly remain divided over how to deal with refugees, most of whom are fleeing conflict-hit zones in the Middle East and Africa.
Last year, London announced that it would accept 20,000 refugees from Syria over five years.