Syria
UK Withdraws Forces from Al-Tanf Militant Training Base in Southern Syria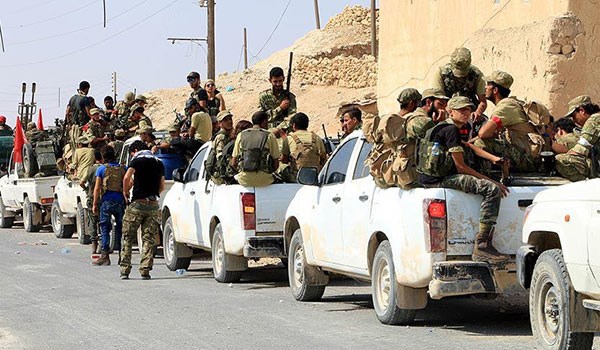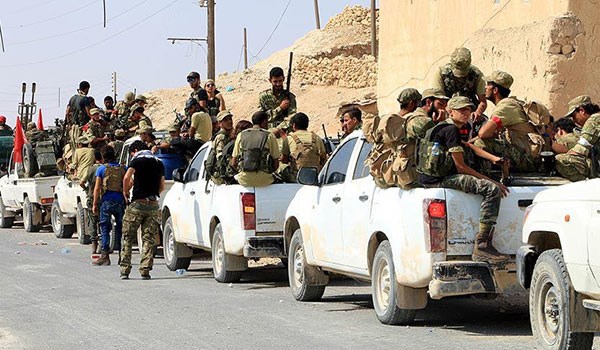 The UK has ended training of the Free Syrian Army (FSA) terrorists in al-Tanf base and withdrawn from the base in Southern Homs near the border with Iraq, a Lebanese media outlet reported on Monday.
The English-language AMN website reported that the United Kingdom has withdrawn its troops from the coalition-operated al-Tanf base in Syria's Southwestern desert and ended all military assistance hitherto provided to FSA-affiliated mercenaries in the region.
The UK-based Daily Telegraph reported the UK's wind-down of support for the FSA militants began in June of this year when at least 20 special forces troops were confirmed to have withdrawn from the al-Tanf base.
The former security commander of al-Tanf base in Syria revealed on Thursday that his comrades were selling arms to the ISIL terrorist group, adding that the US army took no action to stop the trade once it came in hold of relevant information.
The Arabic website of Sputnik news agency quoted Mohammad al-Salam, a former security official at al-Tanf base in Syria, as saying that commander of the US-backed Maqawir al-Thorah militant group Muhanned al-Tala sold the US-made weapons to the ISIL militants.
Noting that the equipment and weapons included SPG, Chas and Tata vehicles and a large number of M16 rifles, he said, "After the arms trade was disclosed, we informed the Americans that al-Tala is selling weapons to the ISIL but they took no action."
Al-Salam said that the US forces also attempted to transfer the people in Deir Ezzur to al-Shadadi base in Hasaka to make them fight against the Syrian army once the war on ISIL is over.