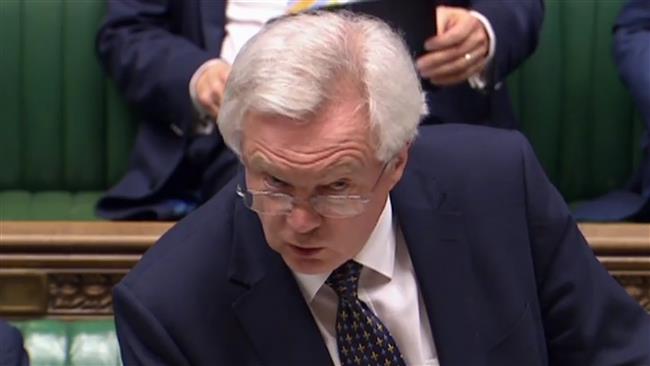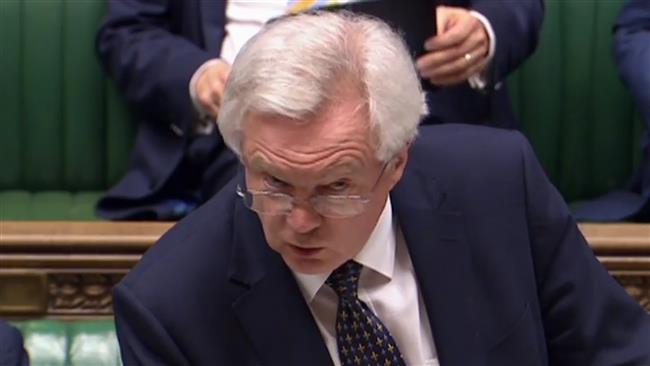 The UK will not be paying 100 billion euros to the European Union in order to leave the bloc, Brexit Secretary David Davis says.
Davis' remarks came on Wednesday after a report by the Financial Times said that the EU was going to demand that amount as the cost for Brexit.
The newspaper, citing its own analysis, said new stricter demands were driven by France and Germany, noting 100 billion euros was a gross figure.
"We'll not be paying 100 billion. What we've got to do is discuss in detail what the rights and obligations are," Davis told British channel ITV.
He went on to say that the British government had "never seen a number" from the bloc for the exit bill.
Nonetheless, he did not say how much the UK was ready to pay.
The paper reported that following requests from member states, EU negotiators maximized the liabilities Britain would be demanded to cover, including post-Brexit farm payments and EU administration fees in 2019 and 2020.
Brexit negotiations are due to begin after early elections in Britain, asked for by Prime Minister Theresa May (pictured below) in what some analysts view as a bid to strengthen her negotiating position with the EU.
On April 18, May called for an early general election to be held on June 8 in a surprise announcement.
"We need a general election and we need one now. We have at this moment a one-off chance to get this done… before the detailed talks begin," May said, despite previously denying that she would do so.