Europe
Ukraine bombing raid kills 30 civilians in east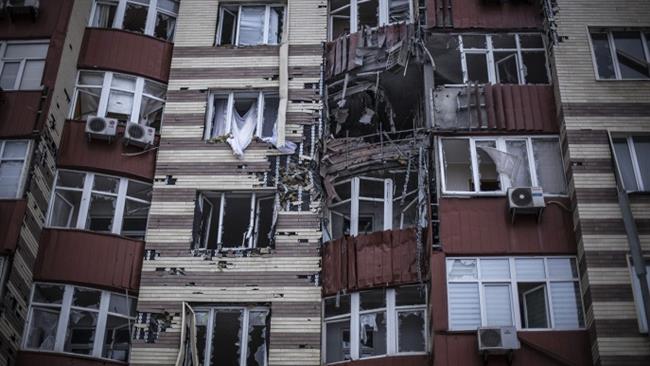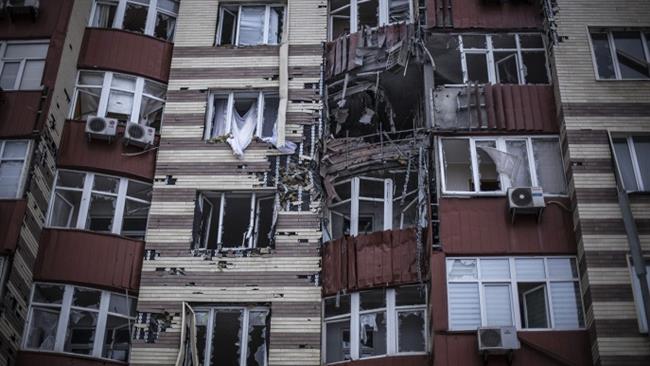 A Donetsk official says Ukrainian warplanes have bombed the eastern city of Gorlovka, killing over 30 civilians including children, as part of Kiev's latest offensive against pro-Russian forces in the volatile eastern regions.
Eduard Basurin, the deputy commander of the headquarters of the self-proclaimed Donetsk People's Republic said Monday that the Ukrainian military dropped 500-kilogram FAB-500 bombs on Gorlovka's residential districts a day earlier.
Basurin added that Kiev troops for the first time used the tactic of "blind" bombing, saying, "We think Ukrainian pilots are simply afraid of flying at low altitudes because of heavy losses from our air defense systems last summer."
The bomb raid comes as Kiev forces have launched a large-scale offensive against pro-Russian forces in the restive eastern regions.
The defense ministry of the self-proclaimed Donetsk People's Republic last week accused Ukrainian government troops of using phosphorous weapons in an attack on the Donetsk International Airport.
Meanwhile, the United Nations Security Council is set told a meeting on Wednesday to discuss ways to end the spiraling deadly clashes in Ukraine's east. The 15-member council will meet at the request of Lithuania in an attempt to find a solution to the crisis, which has flared up in recent days.
The two mainly Russian-speaking regions of Donetsk and Lugansk in eastern Ukraine have been the scene of deadly clashes between pro-Russia protesters and the Ukrainian army since Kiev's military operation started last April in a bid to crush the protests.
Violence intensified in May 2014 after the two flashpoint regions held local referendums in which their residents voted overwhelmingly in favor of independence from Ukraine and joining the Russian Federation.
According to the latest figures released by the United Nations, more than 4,800 people have been killed in the fighting.