Europe
Ukraine conflict not subsiding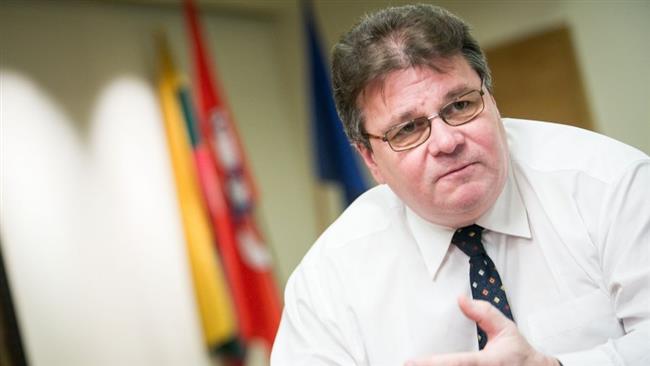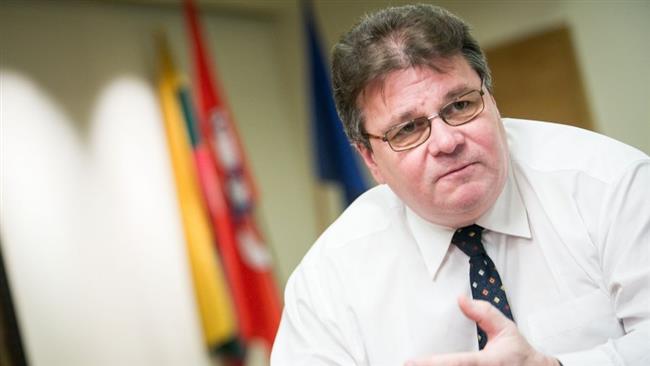 Lithuania's Foreign Minister Linas Linkevicius has acknowledged that the recent peace talks in the Belarusian capital, Minsk, over Ukraine have had no effect on the conflict in the east of the crisis-hit country.
"Despite all these efforts, the situation has almost not changed," Linkevicius said on Monday, adding, "We do not see any effect."
Speaking on the sidelines of a special debate at the UN headquarters on maintaining international peace and security, he warned that the conflict in Ukraine could expand to other parts of the region.
"We are afraid that this will not stop," Linkevicius told AFP.
"It's not about us today, but tomorrow it could be about us if we neglect what is happening now," said the Lithuanian foreign minister, whose country was a part of the former Soviet Union.
Linkevicius also criticized the West's weak response to the Ukrainian crisis, which has left thousands of people dead.
"What else should happen in order to cross the line? These lines were crossed by tanks many times – all our red lines, just crossed," the foreign minister said.
Minsk talks
In efforts to bring an end to the bloody Ukrainian conflict, which has already taken an estimated 5,600 lives, the leaders of Russia, Ukraine, France and Germany agreed on a peace deal in the Belarusian capital earlier this month, with measures such as a ceasefire, the withdrawal of heavy arms, as well as constitutional reforms in Ukraine by the end of the year.
However, the Ukrainian Defense Ministry announced on Monday that the army will not withdraw heavy weapons along the frontline in the conflict-stricken east as long as a full ceasefire with pro-Russia forces has not come into force.
"As long as pro-Russians continue firing at (our) soldiers' positions, we cannot talk about withdrawing heavy weapons," Defense Ministry spokesman Vladislav Seleznyov said in the capital, Kiev.
Ukrainian military spokesman Lieutenant Colonel Anatoliy Stelmakh also told reporters that no weapons withdrawal will begin until the pro-Russia forces stand down, and their attacks stop entirely.
Stelmakh added that there had been two artillery attacks overnight, and "as long as firing on Ukrainian military positions continues, it's not possible to talk about a pullback."
Meanwhile, a spokesman for the Organization for Security and Cooperation in Europe (OSCE), Michael Bocuirkiw, says monitors had seen movement of heavy weapons by both sides but could not yet determine whether the weapons were being withdrawn or just being redeployed.
Donetsk and Lugansk are two mainly Russian-speaking regions in eastern Ukraine that have witnessed deadly clashes between pro-Russia forces and the Ukrainian army since Kiev launched military operations in April last year to crush pro-Russia forces there.
In May 2014, the situation in the two flashpoint regions started to worsen as residents overwhelmingly voted for independence from Ukraine in referendums.