Europe
Ukraine launches airstrikes on pro-Russia Donetsk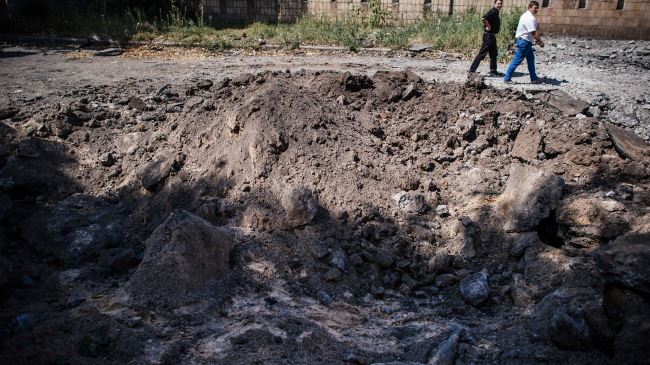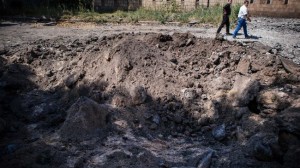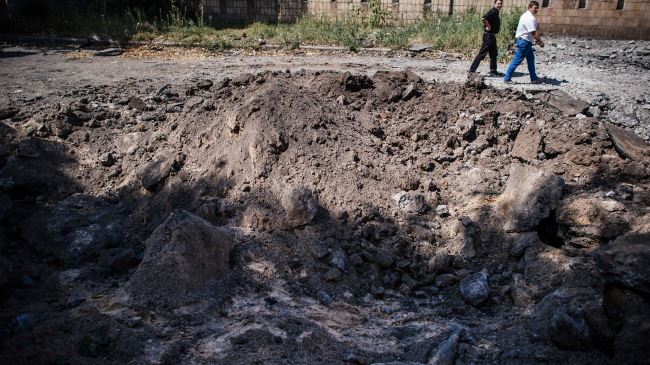 Ukraine's military has launched airstrikes on the volatile Donetsk city, which is considered to be the main stronghold of pro-Russia forces.
Two rockets reportedly landed in Budyonnovsk neighborhood of Donetsk in eastern Ukraine, RIA Novosti reported on Wednesday.
Residents of Donetsk said two people were injured in the assault which was the first of its kind since Ukrainian forces bombarded the city's airport in May.
Ukrainian forces have been tightening their grip on the city which is controlled by pro-Russians.
The spokesman for the Ukrainian operation in the east, Oleksiy Dmitrashkivsky, said on Wednesday, "The noose is tightening around Donetsk, Lugansk and Horlivka", known as strongholds of pro-Russia forces.
He said Ukrainian forces are "preparing for the liberation of these cities."
A United Nations official warned on Tuesday that the humanitarian situation in eastern Ukraine is getting worse on a daily basis as the war between Ukrainian forces and pro-Russians rages on.
John Ging, the director of UN humanitarian operations, said the humanitarian situation in eastern Ukraine is steadily deteriorating as fighting has caused significant damage to the region's infrastructure, and has impaired access to power and water supplies and basic services.
The United Nations' refugee agency said on Tuesday that more than 700,000 people have left Ukraine for Russia during the country's four months of conflict. In addition, 117,000 people were displaced inside Ukraine.
Ukraine's mainly Russian-speaking regions have witnessed deadly clashes between pro-Russia protesters and the Ukrainian army since the government in Kiev launched military operations in mid-April in a bid to crush the pro-Russia protests. The United Nations says at least 1,129 people have been killed in the military campaign.
The fighting has intensified in east Ukraine since July 17, when a Malaysian airliner carrying 298 people on board was downed in the Donetsk region with Kiev and pro-Russians accusing each other of being behind the tragedy.