Europe
Ukraine president 'outraged' by violence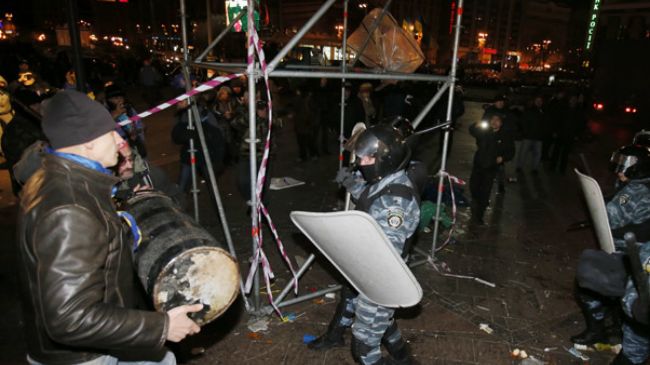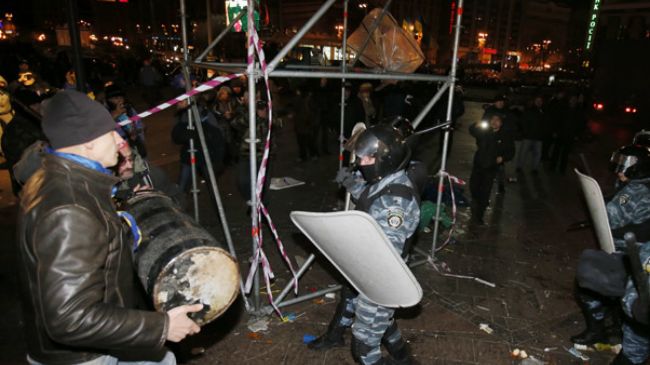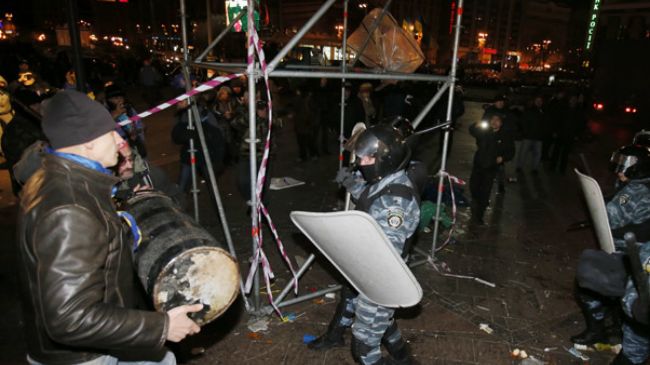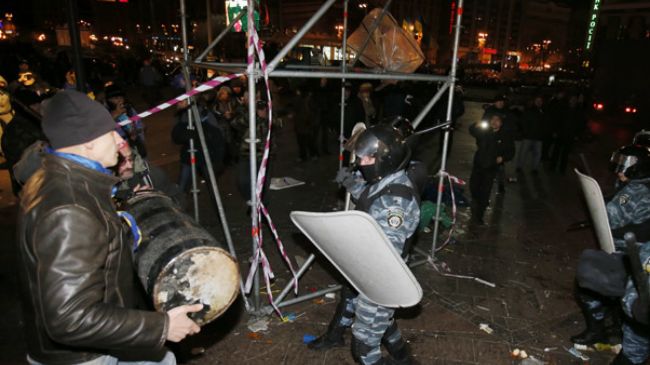 Ukrainian President Viktor Yanukovych says he was 'deeply outraged' by violence at a pro-EU demonstration in Kiev, where dozens of protesters were injured in clashes with police.
Ukraine president 'outraged' by violence
"I am deeply outraged by events that took place on Independence Square overnight," Yanukovych said in a statement on Saturday.
"I condemn the actions which led to a confrontation and people suffering."
Yanukovych also called for an immediate and objective investigation in order for those guilty to be punished.
"I am demanding that the Ukrainian General Prosecutor's Office urgently provide me and Ukrainian society with results of an immediate and objective investigation in order to properly punish those responsible."
A number of protesters were injured early Saturday during clashes with police at an opposition demonstration. The demonstration began earlier on Friday after the president refused to sign a trade deal with the European Union at the Eastern Partnership Summit in Vilnius, Lithuania.
Ukraine refrained from signing the agreement after the EU leaders said that Kiev had to allow imprisoned former Prime Minister Yulia Tymoshenko to travel overseas for medical treatment.
However, uncertainty remains over Ukraine's decision to sign the pact with the European Union as President Yanukovych said on Friday, "I confirm Ukraine's intention to sign the Association Agreement in the near future."
Meanwhile, Ukrainian Prime Minister Mykola Azarov has defended the decision to scrap the EU deal, arguing that the country would lose lucrative trade deals with Russia and that the financial assistance offered by the EU to cover the losses would be extremely small.