Europe
Ukraine protesters evacuate Kiev City Hall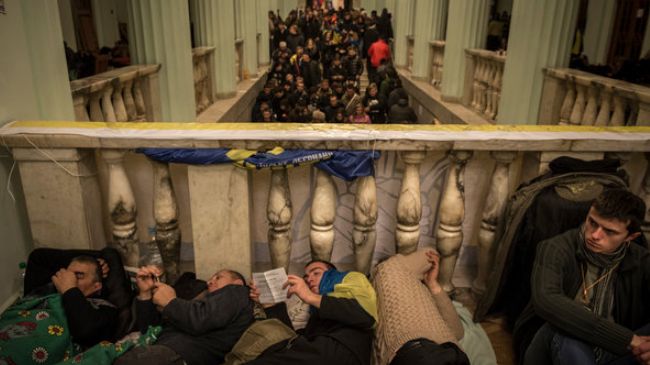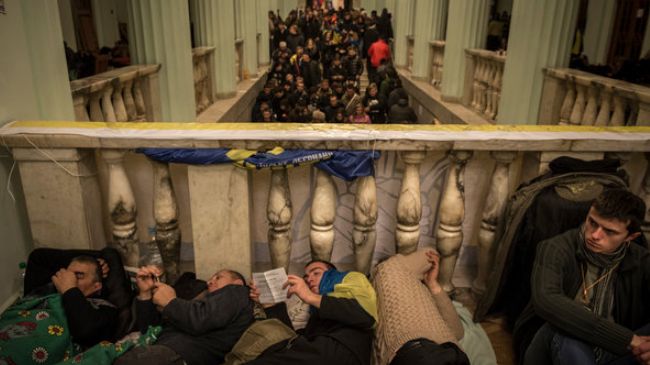 Ukraine anti-government protesters have evacuated the Kiev City Hall following weeks of occupation in a symbolic move of concession to ease tensions in the country.
The City Hall, which is used by the opposition as a meeting arena, was stormed by protesters on December 1, 2013.
The evacuation of the building comes after Ukrainian authorities announced on February 14 that they had freed all the protesters detained during the unrest.
Authorities, however, warned that charges against the released detainees will not be dropped unless protesters vacate government buildings in the capital and elsewhere in the country.
Opposition leaders said on Sunday that the City Hall is almost completely evacuated.
Meanwhile, Swiss Ambassador to Ukraine Christian Schoenenberger entered the building after the evacuation.
"Switzerland was invited by both conflicting parties to participate in the process of transferring City Hall to authorities," said Schoenenberger, whose country currently holds the presidency of the Organization for Security and Cooperation in Europe (OSCE), where Ukraine is a member.
The move comes just hours ahead of a new major protest at Independence Square in central Kiev.
The demonstration will be the 11th protest against the government of President Viktor Yanukovych since he refused to sign a free trade pact with the European Union (EU) in favor of boosting ties with Russia in November last year.
Kiev refused to sign the agreement after EU leaders called on Ukraine to allow jailed opposition leader, Yulia Tymoshenko, to travel overseas for medical treatment.