Ukraine protesters share fear of fascism: Analyst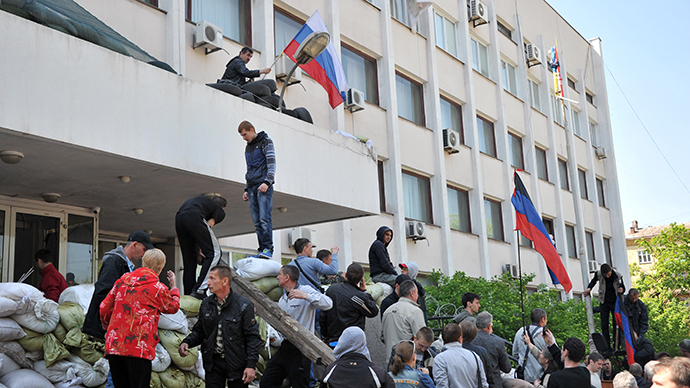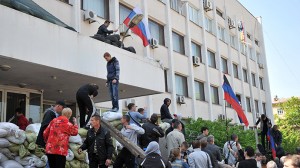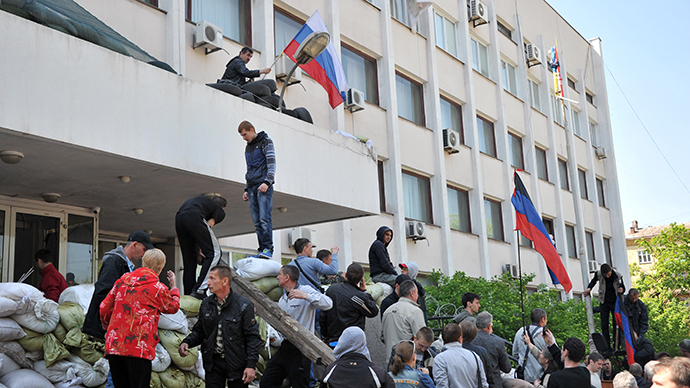 The common fear among protesters in eastern and southern Ukraine is an imminent rise of a fascist regime in the country, a political analyst tells Press TV.
"It's very important to realize that in the eastern and southern cities (of Ukraine), those who are against the Kiev government, some favor greater autonomy within a united Ukraine, [and] some favor affiliation with Russia. I don't think there's a united position on that," Brian Becker, with the A.N.S.W.E.R. Coalition, said in a Sunday interview.
"But what they have in common is fear and hatred of a fascist or I would say semi-fascist [government]. Half the government is fascist in Kiev and the other half is kind of IMF-proxy bankers," he pointed out.
The analyst argued that while Ukraine's interim President Oleksandr Turchynov and Prime Minister Arseniy Yatsenyuk are not considered fascists, the Ukrainian Defense Ministry is largely dominated by fascist elements.
Pro-Russia protests gained momentum in the eastern and southern parts of Ukraine after Crimea declared independence from the former Soviet state and formally became part of the Russian Federation following a referendum in March.
Meanwhile, people in more than 20 towns and cities in Ukraine's eastern regions of Donetsk and Luhansk are going to the polls on Sunday in a referendum on declaring sovereignty. Ukraine's western-backed interim government and its key supporter, the United States, have warned that the vote is illegal.
The vote comes despite a call by Russian President Vladimir Putin to postpone the referendum to create better conditions for talks to resolve the ongoing crisis.
The region, which is home to about 7.3 million of the 46 million population of Ukraine, has seen deadly clashes between Ukrainian forces and pro-Russia protesters in recent weeks.
The acting government in Kiev launched a military operation in mid-April in a bid to root out the pro-Russia demonstrations after protesters occupied government buildings in over a dozen eastern and southern cities.
More than 100 people have been killed over the past week in the intensified crackdown by the Kiev government on the flashpoint city of Slavyansk as well as Odessa and Mariupol.