Europe
Ukraine says detained 10 Russian troops in east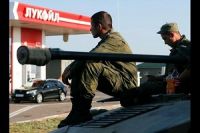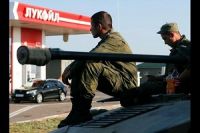 Ukraine says its armed forces have seized 10 Russian paratroopers on Ukrainian soil near the volatile eastern city of Donetsk amid escalating tensions between Kiev and Moscow.
In a statement issued on Monday, Ukraine's security service (UBS) said troops from the 98th airborne division based in central Russia had been detained by Ukrainian forces near the village of Dzerkalne, situated southeast of Donetsk, Press TV reported.
The UBS statement added that investigators had launched a probe into what it called "illegal border crossing by Russian armed citizens" captured on Monday.
The report came ahead of a possible meeting between Russian President Vladimir Putin and his Ukrainian counterpart, Petro Poroshenko, in the Belarus capital, Minsk, on Tuesday.
Earlier in the day, the Ukrainian military claimed it had halted a column of tanks and armored personal carriers flying flags of pro-Moscow forces from Russia heading towards the port city of Mariupol.
However, Russian Foreign Minister Sergei Lavrov rejected the claims, saying, "There has been more than enough disinformation about our invasion. No doubt some foreign newspaper will print that 'news' tomorrow."