Europe
Ukraine to sue pro-Russians in Hague Tribunal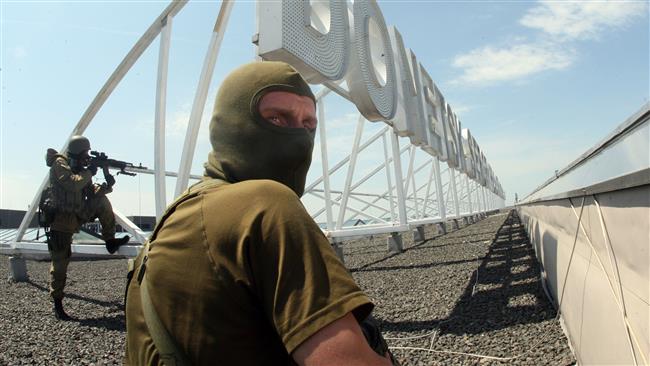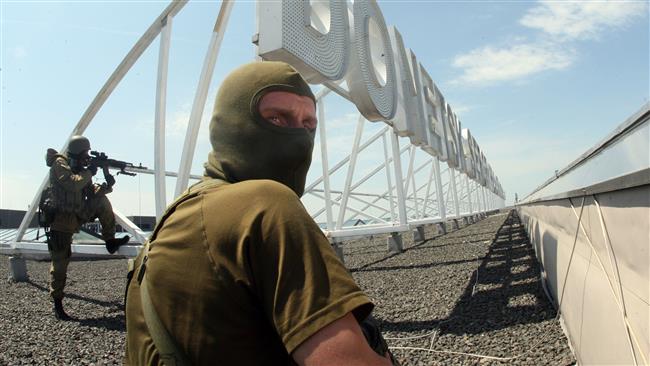 Ukraine's National Security and Defense Council (SNBO) has asked the Kiev government to file a lawsuit in the Hague against pro-Russia forces for their "crimes against humanity."
"The SNBO has instructed the Cabinet to start a procedure of filing lawsuits with the Hague Tribunal regarding the crimes against humanity, committed by the terrorists against Ukrainian citizens in 2014-15," read the statement issued by the council on its official website on Sunday.
The lawsuit will also urge the international court to recognize the self-proclaimed republics of Donetsk and Lugansk in eastern Ukraine as "terrorist organizations."
The move came a day after a rocket hit the residential areas of the southeastern Ukrainian city of Mariupol, killing at least 30 civilians and wounding 100 others.
Kiev blames the pro-Russian forces for the deadly attack.
Donetsk and Lugansk, in eastern Ukraine and with mainly Russian-speaking populations, have been the scene of deadly clashes between pro-Russia protesters and the Ukrainian army since Kiev's military operation started in April 2014 in a bid to crush the protests.
Violence intensified in May 2014 after the two flashpoint regions held local referendums in which their residents voted overwhelmingly in favor of independence from Ukraine and joining the Russian Federation.
The fighting has left more than 5,000 people killed and over 1.5 million displaced, the United Nations says.